Workshop on High Mountain Value Chains held in Danyore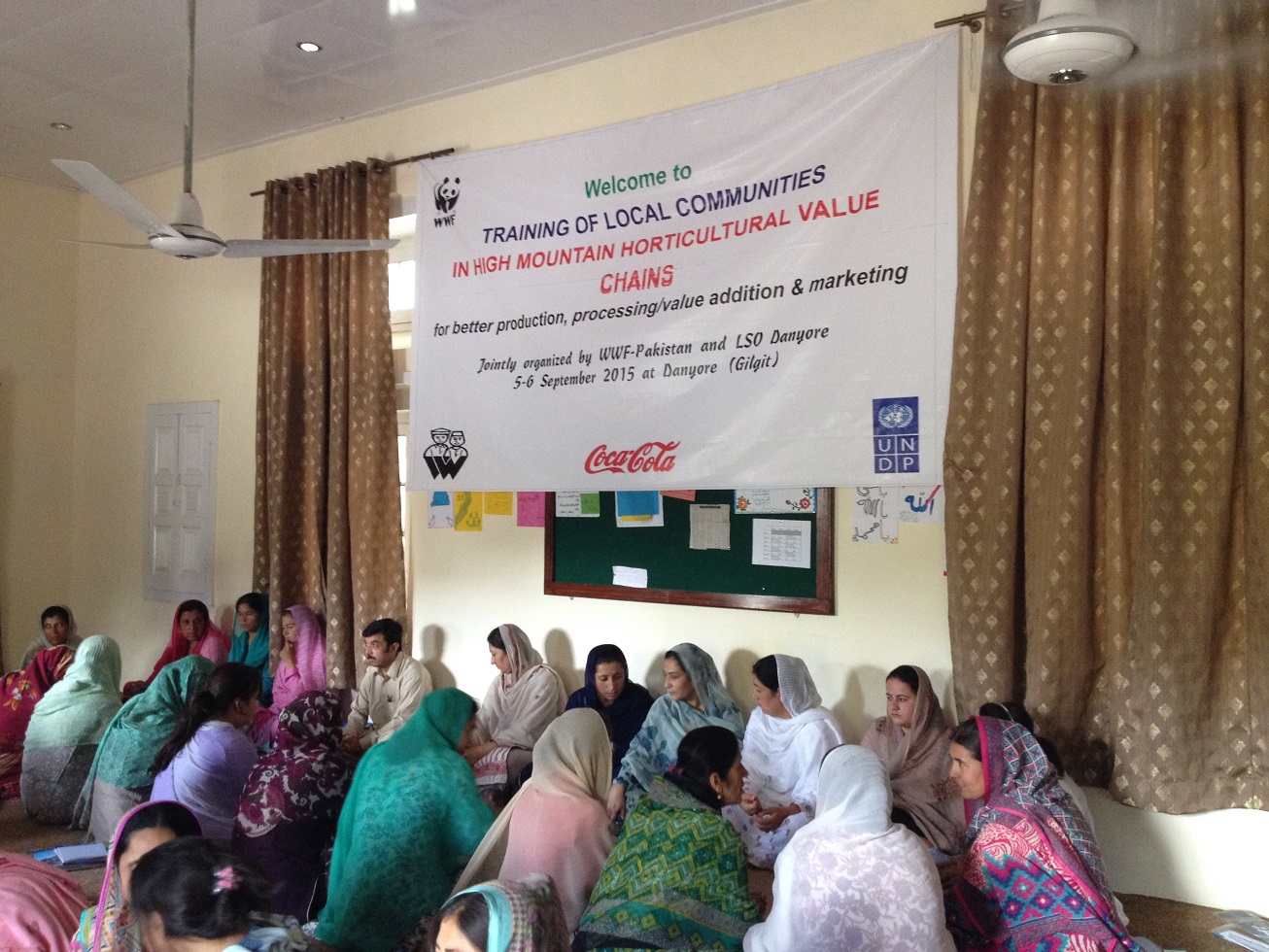 Gilgit, September 11: WWF-Pakistan jointly with  Local Support Organization (LSO) Danyore organized a two-day training workshop on "High mountain horticultural Value Chains – production, processing/value addition and business skills" for the local young farmers of Danyore valley under the framework of UNDP-Coca cola funded New World project titled "Enhancing value of hydrological resources for livelihood, youth employability and Climate resilience in Gilgit-Baltistan" at Danyore (Gilgit) on September 5-6, 2015. The purpose of the training was to impart latest knowledge and skill to local young farmers about modern production, processing and marketing techniques and technologies for food security, employability and income generation.
Some 60 farmers, mostly male and female youth from the locale participated in the workshop and benefited from the training course. WWF team including Mr. Shahid Ali, Zahida and Noorani and the Value Chain experts, Mr. Shahid Karim and Anwar Ali, facilitated theoretical and practical sessions of the course.
Primary objective of the workshop was to improve knowledge, understanding and skill of local farmers, particularly youth in production technologies, food processing and marketing of high mountain agriculture produces like apple, apricot, sea buckthorn, cherry, potato and strawberry. According to Dr. Babar Khan, Head WWF-Pakistan regional Office Gilgit, GB is home to nearly 1.8 million people, of whom more than 80% are poor agro-pastoralists depending on mountain farming and livestock herding for their livelihood. The agriculture development in GB needs to be modernized through improved but nature friendly better farming and processing technologies and value chains. Participants were given certificates at the end of workshop. PR