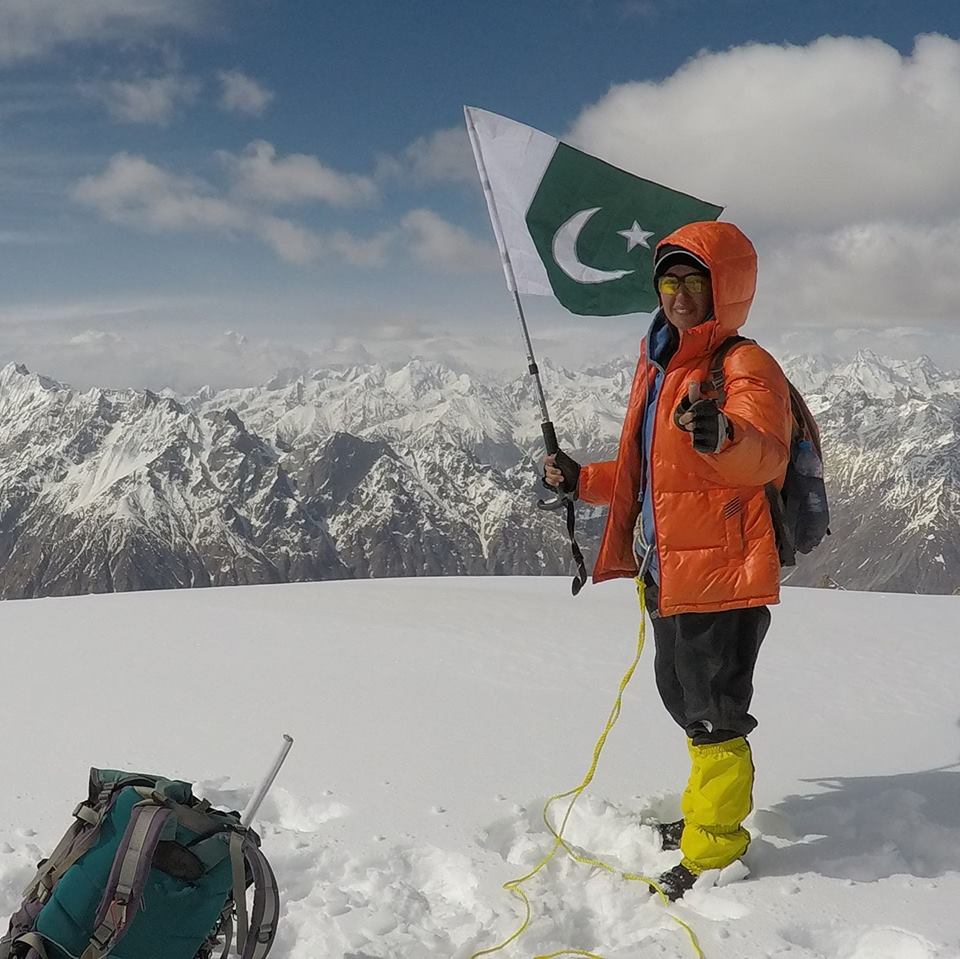 Jamil Nagri
GILGIT: Samar Khan, 25-year-old adventure biker, has become the first Pakistani to climb the 6,250-metre Burbucho peak in Arandu area of Shigar district.
After her climb, the peak has been named 'Samar Peak'.
Resident of Islamabad, Ms Khan has also made a national record of cycling on the peak.
Earlier, she had also cycled on the Biafo glacier, last year, travelling all the way from Islamabad to Khunjerab and Skardu.
The young mountaineer arrived in Skardu on May 14 to summit the Burbuncho peak.
She was accompanied by local mountaineers Ali Ahmed Khan and Taqi Sarwar.
The team started the climb from Shigar Arandu on May 17.
From Skardu to Arandu, the base camp of Burbucho peak, Samar Khan travelled on bicycle. The team completed climbing the peak in six days.
After the successful summit, the team members arrived in Skardu on Thursday.
Ayaz Shigri, general secretary of Baltistan association of tour operators, told this correspondent that the biker had taken her bike with her while climbing the peak. On top of the peak, Ms Khan cycled on glacier and pitched Pakistani flag there.
Talking to mediapersons before her departure for Islamabad in Skardu, Samar Khan said it was an adventurous journey for her.
It was my desire to climb the peaks in GB and cycle on the top, she said.
"There is no precedent to cycle on mountains, so I did it," she said.
She said there were abundant opportunities of adventure tourism in GB. However, she said bad condition of roads affected the tourism industry.
She said she wanted to create awareness about adventure tourism in GB.