Youm-e-Hussain (AS) observed in Gilgit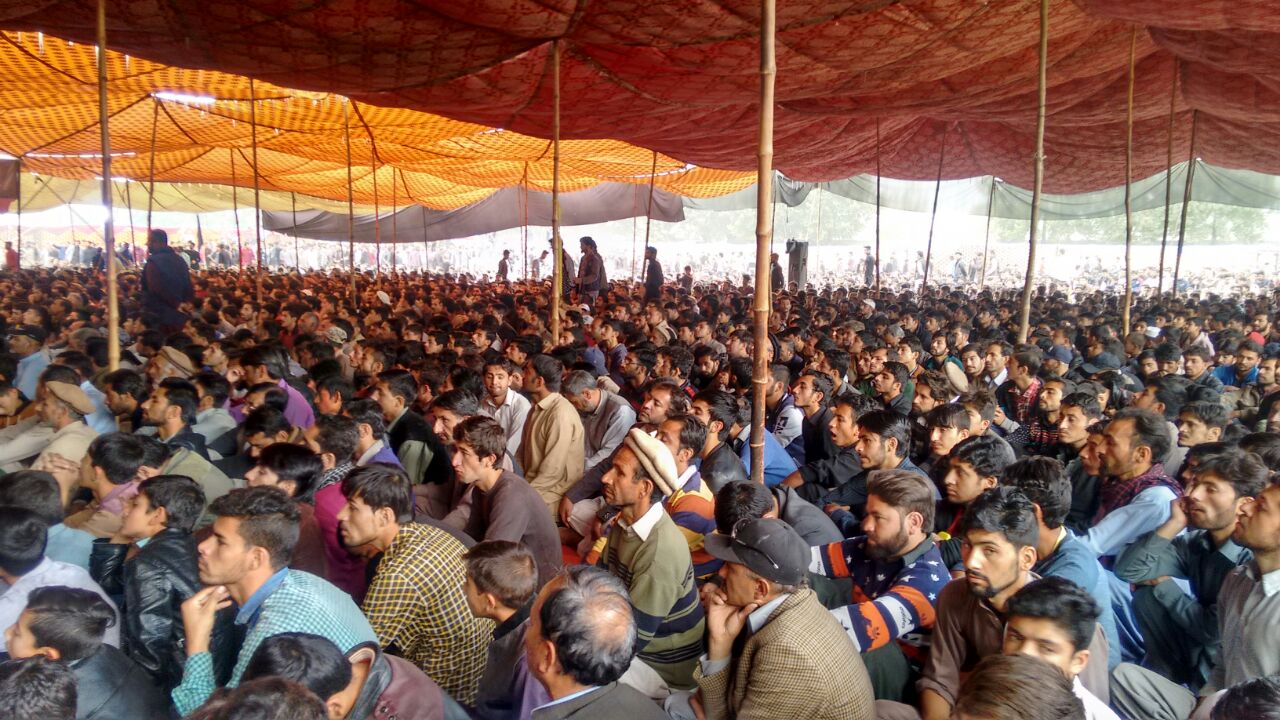 GILGIT: Youm-e-Hussain (AS) was observed in Gilgit on Sunday to pay tribute to the sacrifices of Imam Hussain and his companions. Scholars of different Islamic school of thought stressed the need for mutual respect, inter-faith harmony and unity among the Ummah. Poets paid rich tribute to the sacrifices of Hazrat Imam Hussain (AS) and his family.
It is here to mention that top Shia Ithnashri cleric, Agha Rahat Hussain Al-Hussaini ,during a congregation in the Nagaral area of Giglit, had announced to organize a large central event in the City Park Gilgit, where scholars and followers of different sects will also be present. This announcement was made to avoid any controversy of arranging Youm-e-Hussain (AS) related sessions in schools and colleges.
Video Report prepared by Abdul Rahman Bukhari and Munawar Hussain Nagari