Gilgit-Baltistan celebrates 70th Independence Day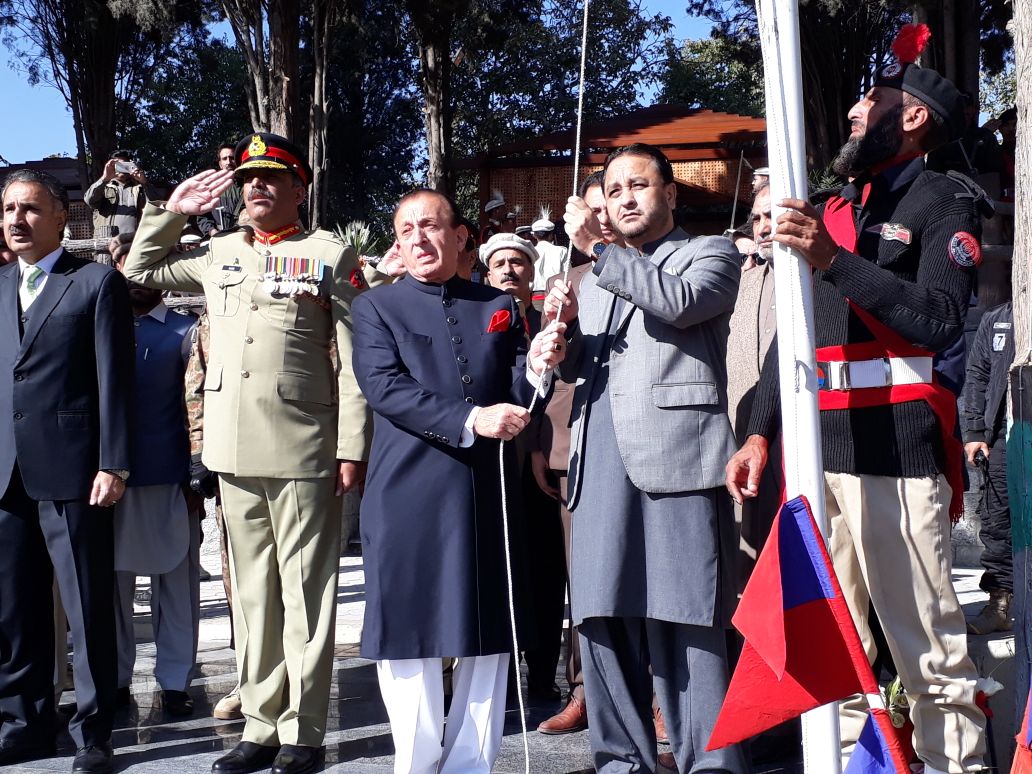 GILGIT: The 70th Independence Day of Gilgit-Baltistan was celebrated with traditional zeal and fervor. The main function was held in historic Chinar Bagh Yadgar-e-Shuhada. Governor Gilgit-Baltistan Mir Ghazanfar Ali Khan, Chief Minister Hafiz Hafeez-ur-Rehman, Force Commander Northern Areas Maj General Saqib Mahmood Malik along with civil and military official and GB war veteran attended the flag hoisting ceremony.
High officials laid floral wreath at the Yadgar-e-Shuhada and offered Fatiha.
GB government has declared an official holiday on the occasion.
On November 1, 1947, the people of Gilgit-Baltistan had revolted against Dogra Raj and liberated 72,000 square kilometres of geo-strategically located land. Gilgit-Baltistan now connects Pakistan with its all-weather friend China, Afghanistan and India.
Video Report: Abdul Rahman Bukhari and Munawar Hussain Nagari