Saeed Soleh, VFX artist from Gilgit-Baltistan, is part of the team behind Pakistan's top animated movie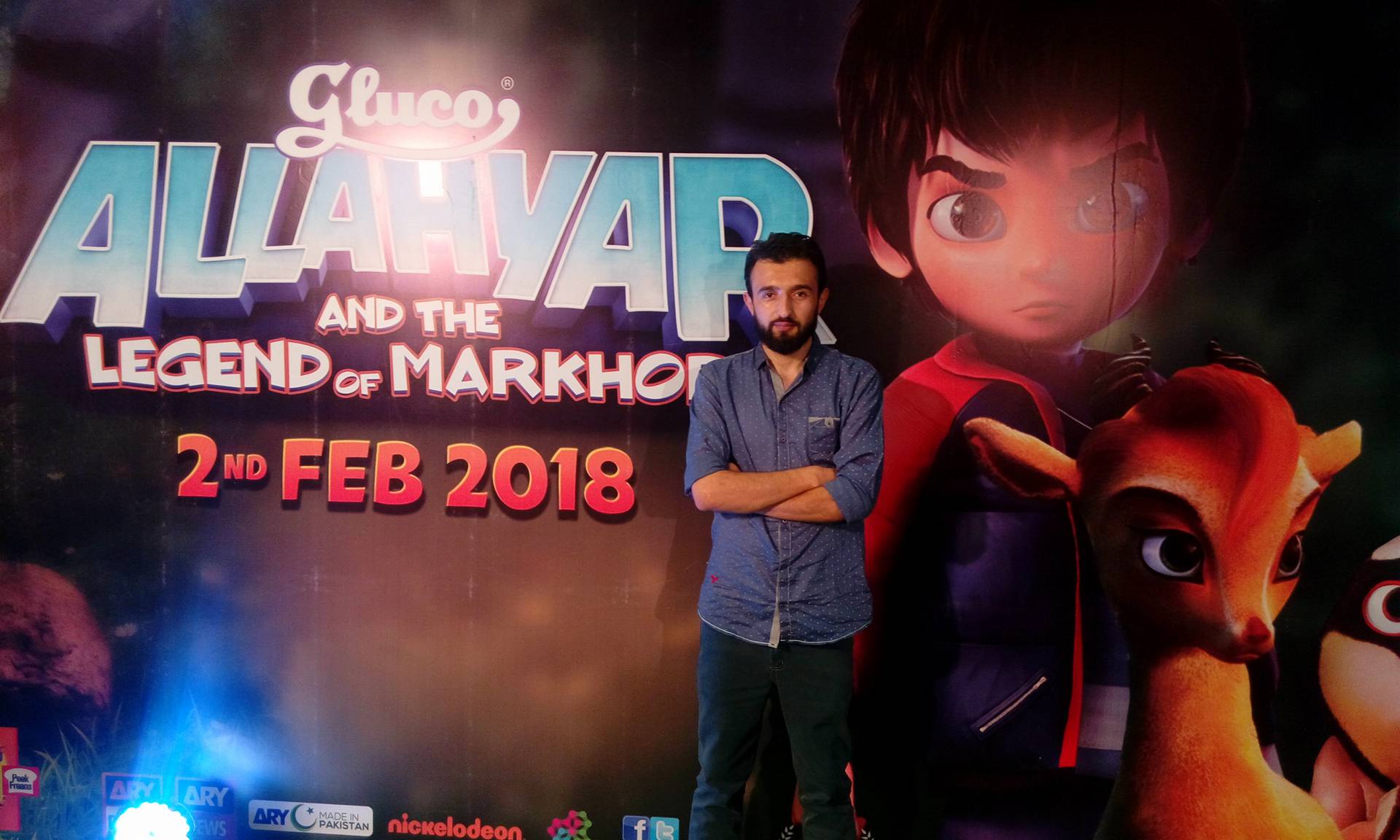 Islamabad: Allahyar and the Legend of Markhor is creating ripples across the animation world. It is being seen as a symbol of  Pakistan's successful entry into the world of big animation movies. Set in the "Northern Areas", the movie is a story of  a boy "Allahyar" and his friendship with a Markhor.
Visual effects of the animation movie are stunningly beautiful, according to various reviews posted on different social media forums.
Saeed Soleh, a VFX (visual effects) artist, belonging to the Hussaini village of Gojal Valley, Hunza, is part of the team behind the movie.
Here's the movie's official trailer:
Pamir Times had a short discussion with Saeed about his work.
"I work as a VFX artist for 3rd World Studio, the company that produced the movie", said 27-year-old Saeed, who is a graduate of the Islamabad based International Islamic University.
"My interest in 3D animation started while we were working on our final thesis", explained Saeed, who holds a BSCS degree. "We had to develop some 3D models for our final project."
"After learning 3D modelling for my project, I got the chance to join the 3rd World Studio and work on a big project. Whatever i have learnt is mostly from the internet. The company was using a software which was new to everyone, so there was a little help from co-workers . We have to solve problems ourselves, and the internet was the only source for me."
Saeed said that he is very happy to be part of the big project, and he looks forward to work on similar projects in the future.
"The 3rd World Studio team is really cooperative and creative, and the world of animation is just beginning to open in Pakistan".