Order was enough, legislation not needed for GB empowerment: PM Khaqan Abbasi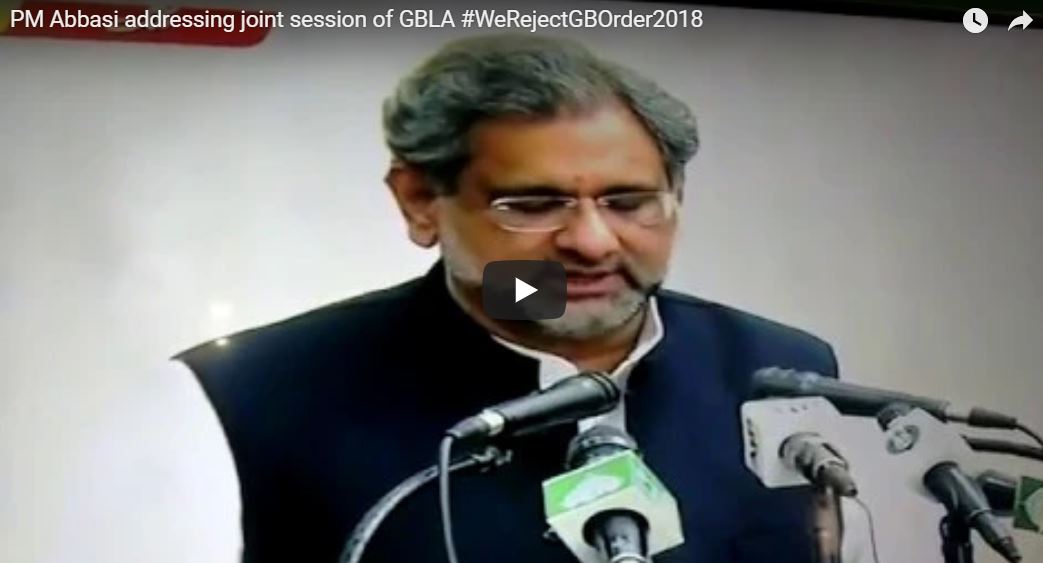 PM Abbasi had today claimed that there's no difference between the rights of the citizens of Gilgit-Baltistan and Pakistan. He has said that there was no need for any legislation to empowerment Gilgit-Baltistan.
An order was enough, he said.
Opposition members of the assembly tore copies of the GB Order 2018 into pieces and walked out of the assembly, in the presence of the prime minister.
A PMLN lawmaker, Maj (r) Amin attacked opposition member Raja Jahanzeb, who is one of the leaders of the United Opposition, leading to a scuffle on the floor or the house.