AKAH and Pak Army join hands to deliver 5.6 tons of relief items to Badswat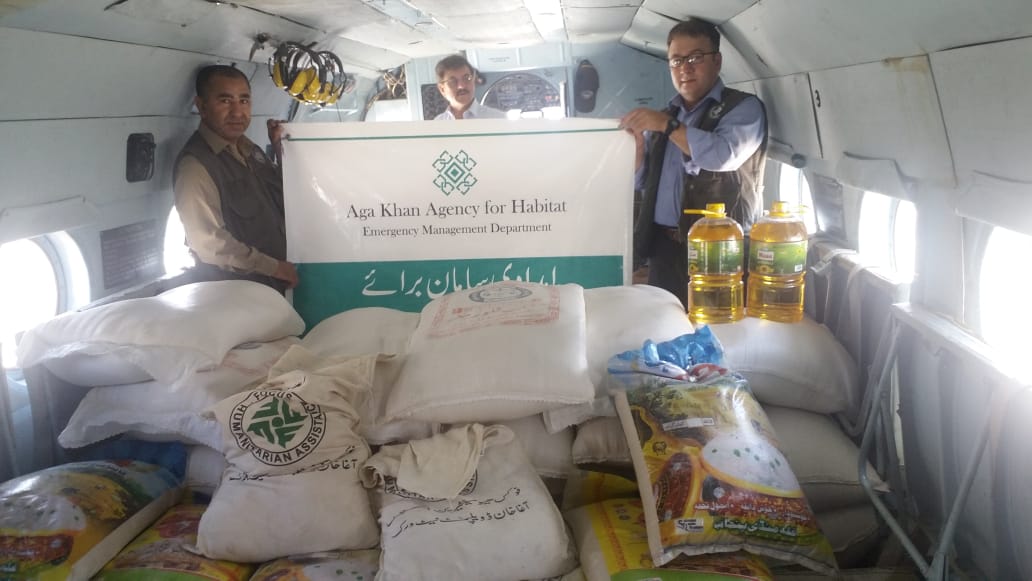 GILGIT: Pakistan Army's choppers continued delivering relief items for the stranded villagers in Ishkoman Valley. So far, 5.6 tons (5690 kgs) of edible items have been delivered to the region. The relief items have been arranged by Aga Khan Agency for Habitat, formerly known as FOCUS Pakistan.
Meanwhile, the Glacial Lake Outburst Flood (GLOF) continued for the 8th day.
The kurumbar River was blocked again for three hours, and as a result five more houses were caused to submerge.