Diamer: Goharabad bridge closed for traffic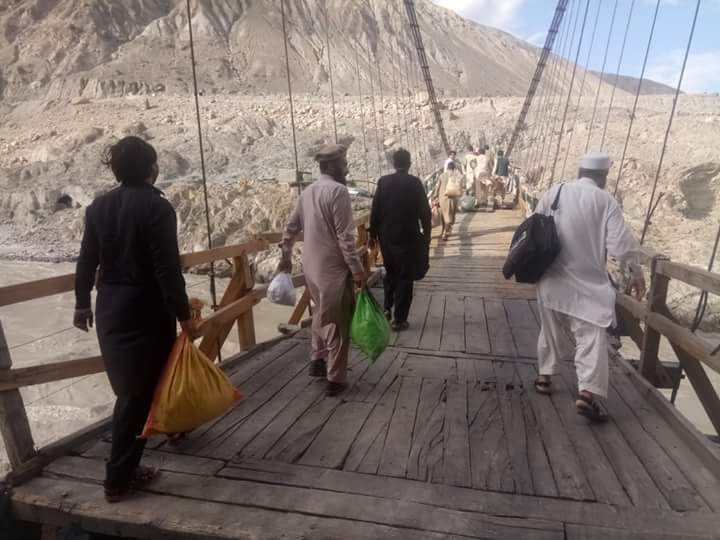 CHILAS: The Goharabad bridge was closed for traffic recently because it is in shambles.
Residents of Goharabad now, have to walk on foot for several miles to reach their village, which has made their lives difficult.
The locals have called for urgent and quick repair of the bridge.