Livestock Insurance Scheme Launched in Misgar Conservancy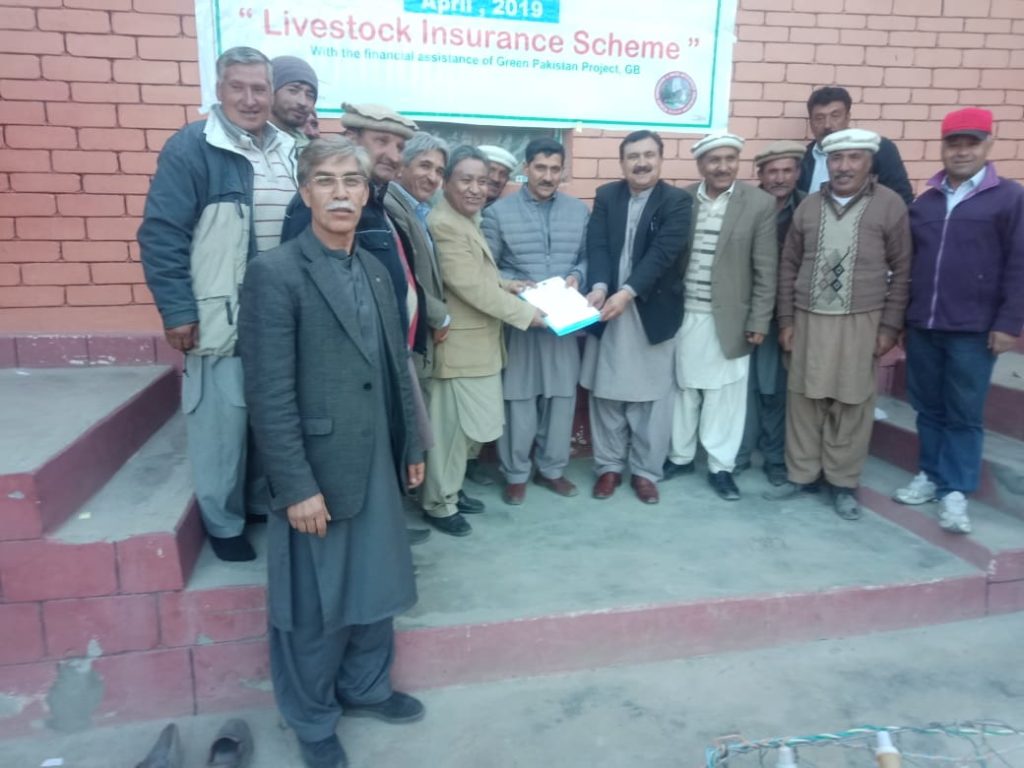 ---
Misgar: Livestock Insurance Scheme (LIS) MoU signing ceremony held in Misgar Gojal Hunza On April 2, 2019. The main objective of the scheme is to minimize losses of domestic animals of farmers from carnivores i.e. Snow leopard, Wolf and Brown Bear etc.
Mr. Mohammad Essa, DFO Hunza Nagar, Mr. Shabbir, RFO, Wildlife and Parks Department GB, Mr. Wali, NRM Specialist and other officials of Snow Leopards Foundation, Mr. Mohammad Ayaz, Chairman WCSDO Misgar and all members were present on the occasion.
It is pertinent to note that in recent years, after establishment of conservation in Misgar Valley, the population of Wildlife particular carnivores/predators/meat eaters increased. Due to which human and wildlife conflict has also increased.
Since 2017 Snow leopard and wolfs have been regularly attacking on domestic animals in Misgar Valley. Due to which heavy losses have been occurred to the farmers. Losses include Yaks, goats, sheep and cows.
To balance the human and wildlife conflict, Wildlife and Parks Department Gilgit-Baltistan and Snow Leopard Foundation (SLF) Pakistan and WCSDO Misgar developed a consensus to launch Livestock Insurance Scheme. Parks and Wildlife Department Gilgit Baltistan, Snow Leopard Foudnation (SLF) and Wildlife Conservation and Social Development Organization Misgar (WCSDOM) jointly execute the scheme.
All three stakeholder have put its share in shape of money in this livestock insurance scheme. Parks and Wildlife Department Gb and Snow Leopard Foundation (SLF) has initially contributed 0.6 million while WCSDO Misgar and Farmers of Misgar have contributed 0.15 million in this scheme. This fund will be kept in a separate bank account in sost with three signatories from each stakeholder. This will be called funds management committee.