Poor Medical Students of GB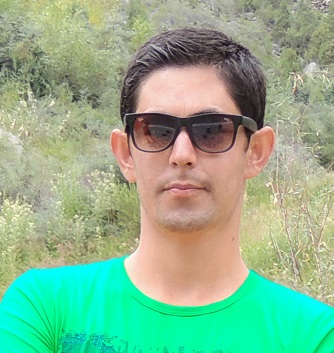 Written by: Mudassir Abbas
Conducting entry test is an important procedure for any student seeking admission to an educational institution. It is the best way to protect talented students against high marks obtained by some students using unfair means, fake certificates and different marking patterns of various examination boards.
Every year thousands of students from different parts of Pakistan appear in a variety of aptitude tests to get themselves enrolled in colleges and universities of high prestige. Entry tests for medical institutions is particular a topic of interest in Pakistan, a country where the term "Doctor" holds an honorable status.
Studying for Bachelor of Medicine or Bachelor of Surgery (MBBS) is one of the most expensive courses and very few students would be lucky enough to have affluent parents to send their kids on self-finance.  Given the financial constraints, governments can offer very limited scholarships by selecting students through entry test, where a tough competition is expected to come, as the ratio for a single medical seat to aspirant students is in triple digits. For majority of students, because of low income status, passing entry tests holds is a matter of do or die.
In order to bring students of backward areas at par with developed ones quota system is the most effective mechanism, through which vacancies are allocated to all the four provinces as well as Gilgit Baltistan (GB) and Azad Jammu Kashmir (AJK), which are then further divided at the district level, based on population data.
After the eighteenth amendment, education is a provincial subject, and now each province has its own educational institutions, criteria, own syllabus, examination systems, and admission procedures. Eighteenth amendment has been hailed as a great effort by our policymakers as a mean to make education more accessible, but it has proven to be a bane, rather than boon, for the students of GB.
Unlike rest of Pakistan, students in GB are facing unique kind of hurdles on their way to go through for medical entry test. Like constitutional rights of the residents of GB, educational rights also continuedto be denied for unknown reasons, despite having high literacy rate, compared to the rest of Pakistan.
The population of two million lacks even a single medical college (and engineering college too). In the absence of any medical college, all the four provinces, as well as AJK, have offered a combined total of around hundred vacancies in their institutions to the student of GB. For this reason, students have to travel to all the four provinces to appear for the entry test in their respective areas. Because of distant location of GB and having dangerous roads, students have to face financial burdens in the form of travel, food and living expenses the students have to endure while traveling form one province to the other to get college prospectus, and/or appear in admission tests.
A bus takes 17 hours from Gilgit and 24 hours from Skardu to reach Rawalpindi. The traveling time increases, if you are coming from remote area, like Darkut, Chipursan or Tolti. They further have to travel to Haripur, Karachi and Quetta for the entry tests of KPK, Sindh and Baluchistan's medical colleges, respectively. Due to time and financial cost, majority of students prefer to go for the only test of Punjab, known as MCAT, and very few students go for all the tests.
This year, the entry test for KPK's medical colleges, known as ETEA, was canceled twice, after calling students to the test centers. For other students of KPK, it would be a little problem, as they reside within the radius of few kilometers from test centers, but students of GB had to travel hundreds of kilometers, and then wait through cancellations.
For girls, especially, it is almost impossible to appear in all the tests. As a patriarchal society, many parents cannot let their girls to travel hindered of miles alone; they need to be accompanied by a male, which is not possible for every girl. Due to this, many brilliant girls have to skip their test even after performing excellently in their HSSC exams. Despite facing many hurdles, girls belonging to this region have outclassed their male colleagues in many fields, especially in medical. Some years ago a girl from very poor family topped Karakorum International University (KIU) board in HSSC exams, and last year a married girl topped the board. Give the right opportunities, the girls can excel in all fields.
If we analyse the issues of the syllabus needed for preparing for the tests, then the other problems looks negligible; as financial problems are the burden for the pockets of parents, but syllabus problems put the burden on already overloaded students. Unlike other parts of Pakistan, where students need to be completely be focused just on their provincial syllabus, the students of GB have to read a vast variety of books recommended by all provincial institutions. The cost of purchasing different books and notes of best academies is also very high, leaving low-income students with a disadvantage.
Academic mafia is another problem in the list of these miserable students, waiting to exploit these students of having poor educational base. Through their marketing strategies and collaborations with testing agencies, they make students believe that it would be impossible for them to succeed in entry test without their help. Last year, a famous academy's name was circulating in media for its alleged role in paper's leak, due to which the whole test had to re-conducted by UHS. These "preparatory academies" are working like a cartels, as the timing and amount of fee is almost equal in all institutions. Their fee level is in between Rs 28000 to Rs.50000, depending on the nature of courses. They have their own notes, which are not available at stationary shops. Currently, they are charging Rs. 3000 for these notes. Students of GB, in order to cover both syllabuses of KPK and Punjab, are paying double fee, while placing the destiny of other two provincial entry tests at the mercy of God.
The timing of examination schedule of the board of KIU and FBISE is also different. Academies always start their classes on the very next day of the last paper according to FBISE's timetable, whereas students affiliated with KIU (only board in GB) have to miss these academies for at least month, due to their exams schedule; even if they get admission in academies, they have to go back to GB for practical exams.
Accommodation in these cities is another major issue; the students of GB have to pay hefty amounts as hostel fees, which is at its peak in those days, due to increase in demand. As GB is a cold climatic region, the wrath of hot weather in Punjab, is unbearable for them and become a hurdle in their studies. Many students complain of illness and stomach problems, which they blame on spicy and unhygienic foods given at hostel. In the days of Eid, except the students of GB, all the students as well as hostel owners used to go to their homes to join their families to celebrate this religious festival by closing down their hostels. These unlucky GBians even do not find enough time to miss their families, by wandering to find a roof to accommodate themselves, and while searching restaurants to feed their stomachs, as almost all the markets are closed for Eid holidays.
The solution lies in just two sentences, we need a medical college, and, if impossible, conduct entry tests in Gilgit Baltistan, which should also be usable for medical institutions in other provinces.