Sabrissa Begum: A Pioneering Female Educationist of Gilgit-Baltistan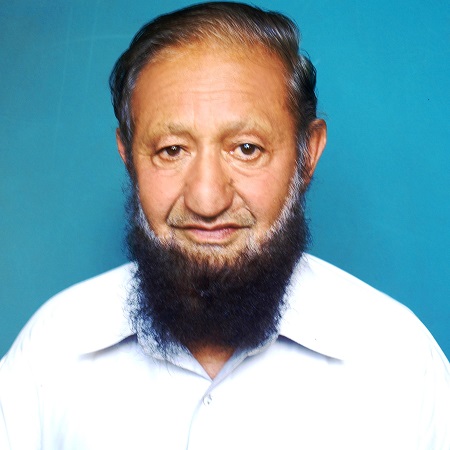 By Dr Abdul Jalil
We one after another will depart from this ephemeral world with or without a contribution to the society we live-in. Blessed are those whose strenuous efforts during their life time in education, religion, science and other spheres of human life have contributed to the welfare of society and humanity. Those not having contributed anything to the society will not only perish with their last breath but will also be forgotten by their contemporaries and succeeding generations.
But there are those who when leave their physical realm, their deeds and contributions made to the society keep their names and memories alive long after they have gone to eternity. Such prodigies although few but live all the times in all societies.
Sarbissa Begum, a pioneer in female education in Gilgit Baltistan (GB) is among such luminaries who kindled the light of education among the female population of Gilgit Baltistan, when this region the northern-most part of Kashmir was groping in the absolute darkness of illiteracy.
Born in 1933, in 'Kote-Muhallah' Gilgit, this luminary got her primary education at Gilgit and later improved her credentials during the service, started teaching female students of GB back in 1947 in a one room school. Lady teachers were Hindus and Muslim from Kashmir state. Initially the students were children of employees from Kashmir and hardly one or two students from local populace. Then came the great divide of India in 1947 when teachers from Kashmir abandoned the school to settle in their home land bringing the female education in GB to a grinding halt.
The post divide chaos prevailed for about six months during which no education was imparted to female students in GB.
A Kashmiri Head Master of boys school Gilgit requested her to continue teaching in the school. Yielding to his request, she went door to door in the villages adjacent to her school, persuaded girls, to get admission in her school.
She had to pass through many ordeals at the time of Pakistan's independence in 1947. From 1947 to 1948 this region saw a horrendous war fought against. Dogra Raj jointly fought by local population, Chitral Scouts and three hundred deserter Muslim soldiers from Jammu and Kashmir of sixth Kashmir infantry battalion.
Finally this region got independence on 1st November 1948 after ceasefire between India and Pakistan.
Her school, and the only suspension bridge over Gilgit river were bombed by Indian air-force. Damages sustained by bombing left the school in rubble as such she had to shift her school to an abandoned. Hindu temple about two furlongs away. She alone coached the girl students from 1947 to 1950 in one room school.
Then the school was raised to middle level in 1950 by government of Pakistan which had recently extended her sovereignty to GB.
She worked and taught extensively her students to further the cause of education in GB. This was the beginning of a long career of her in education marked with success and remarkable achievements.
Being a lone figure in the field of female education, she was neither disheartened nor she requested for any perks and perquisites from the government in return for her services rather she quietly carried out her duties and infused the knowledge in the minds and hearts of her pupils.
Near the end of 1950 she was joined by another lady teacher wife of a government servant from Punjab. Unfortunately this teaching coalition did not last long as the new teacher left the school with the transfer of her husband leaving her alone in the school.
This school saw a head mistress posted from Punjab in 1955, with her advent two more lady teachers were inducted and the system moved smoothly. This head mistress Nasima Warris was an erudite and shrewd personality who took all steps to improve image and education standard of the school. Then, resident commissioner Kiayani along with his wife attended the school up-graduation ceremony. His wife Nasira Kiayani spoke exactly for one and half hour and later distributed them awards and certificates. Resident commissioner Kiayani also spoke on the occasion so eloquently that left the audience spell bound. He appreciated the performance of her school located in a far off place away from the civilized world, surrounded by Karakorum Mountains.
Sarbissa Begum, the living legend who kindled the light of female education in Karakorums back in' 1947, retired from service in 1993. During her retirement the school was bustling with more than 1500 girl students. At the age of 85 years she vividly remembers her past and performs her house hold chores with agility.
Her professional legacy is commendable and her personal legacy is no less impressive. She has raised her only daughter 'Shaheen' as doctor plus a fairly good number of girls as lady doctors in her family.
Her life serves as a great example of devotion, dedication and strenuous work. Her life time efforts in promoting, documenting and preserving the female education culture in Karakorum Mountains shall keep her memories alive.
Sarbissa Begum may not live for a long time but she will continue to remain in the minds and hearts of her countless pupils, friends and well-wishers. She will be remembered for her contribution to the cause of female education in the Karakorum's for times to come.
The contributor is the former Health and Population Welfare Secretary of Gilgit-Baltistan. He can breached at Email: doctorabduljalil@gmail.com