Multi-Party Conference in Gilgit-Baltistan calls for protection of region's rights under UNCIP resolutions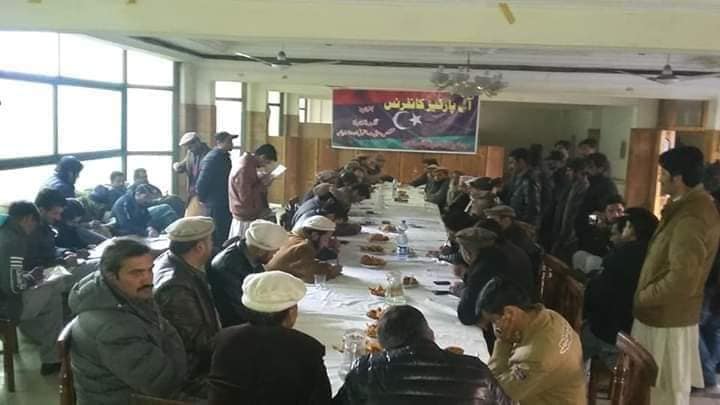 GILGIT: A multi-party conference convened by Pakistan Peoples Party has called for protecting the disputed status of Gilgit-Baltistan under the UNCIP resolutions, and introducing a system of governance recommended in the Sartaj Aziz Committee's reports.
"Being a disputed region under UNCIP resolutions, the conference called for a "system of governance under UNCIP resolutions and Sartaj Aziz Committee's report", a 'Declaration' shared with media read.
The conference was attended by representatives of PPP, PMLN (ruling party), JUI, Tanzeem e Ahl-e-Sunnat, Imamia Council, and the Gilgit-Baltistan Bar Council, among others.
The conference also called on Pakistan to 'ensure local authority, as enshrined in UNCIP resolutions'.
Below are salient points of the conference declaration':
i. Executive Authority over the legislative list of GB has already been entrusted [sic] to the Government of Gilgit -Baltistan. Therefore, executive authority over the Federal Legislative List (FLL) shall be entrusted to the Governor of Gilgit Baltistan, being the representative of the Federation of Pakistan.
ii. Vacancy Sharing Formula in the Government of GB Should be on the Pattern of the AJK government.
iii. All laws, rules and regulations with regards to maintaining Disputed Status, as enforced in AJK And JK, shall also be enforced in Gilgit- Baltistan, forthwith, in order to protect the disputed status of Gilgit-Baltistan.
The conference unanimously resolves and believes that the Supreme Court of Pakistan may issue directions to the Government of Pakistan for early implementation of the report of Sirtaj Aziz committee dated March 201, and the judgment of the Supreme Court of Pakistan dated 28 May,1999, in order to meet the aspirations of the people of GB
Gilgit Baltistan Council should be a legislative forum having powers to legislate over the subject of FLL only, and subjects i.e power, tourism, mining, minerals and forest already transferred to GB assembly should be given protection. Moreover G.B Council consolidated fund should not be restored.
The proposed reforms package should be get vetted and should first be passed through GB Assembly, before promulgation.
The participants of the conference unanimously agreed to form a Joint Political Forum for achieving the objects of the declaration.