"All Gojal Volleyball Tournament" concluded, Shishkat and Chipursan win titles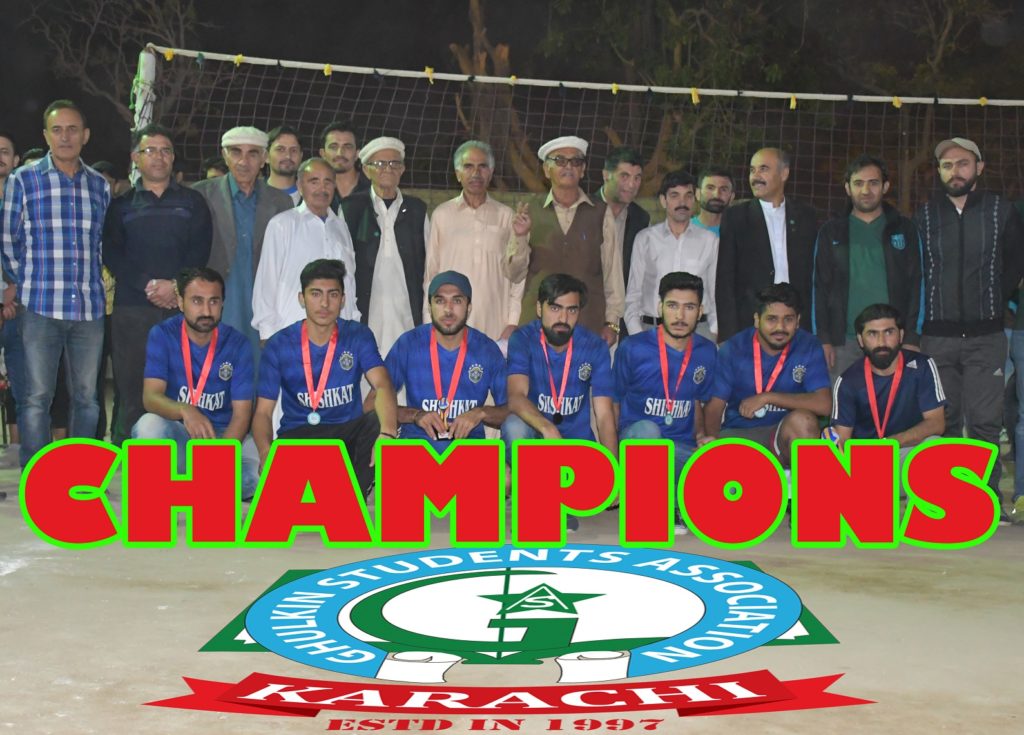 KARACHI: All Gojal Volleyball (Smash and shooting) tournament, organized by Ghulkin Students Association Karachi came to an end today at Aga Khan Gymkhana here in Karachi.
The tournament was organized for both male and females of Gojal residing in Karachi. The Ghulkin Girls team, defending champions, retained the trophy this time as well beating Shimshal Girls team. For females the tournament was held last Saturday where four teams of Gojal participated.
26 teams of male players participated in the event. Shishkat won  the 'smash' event, beating 'Old is Gold'. While in shooting, two teams of Chupurson reached the finals, and Chipursan A won the title.
Mr Akbar Shah from Ghulkin was the presiding guest on the final day, while Mr Muhammad Hussain from Chupurson was the chief guest of the final event. Both guests distributed prizes among the winners and runner-up team, and officials of the tournament.
They appreciated Ghulkin Students Association, Karachi, for organizing the event, and enabling the audience to watch intense, healthy, competition.
Chairman GISAK also spoke on the occasion appreciating active participation of GSA and also sought cooperation from the youth to strengthen the mother organization GISAK. Mr Afzal Qasim President GSA had vote of thanks to all the teams and spectators for their active participation and support to get over the line. In this way with immense zeal and enthusiasm this beautiful event came to an end…