ETI and AKRSP train trainers to 'overcome malnutrition' in Gilgit-Baltistan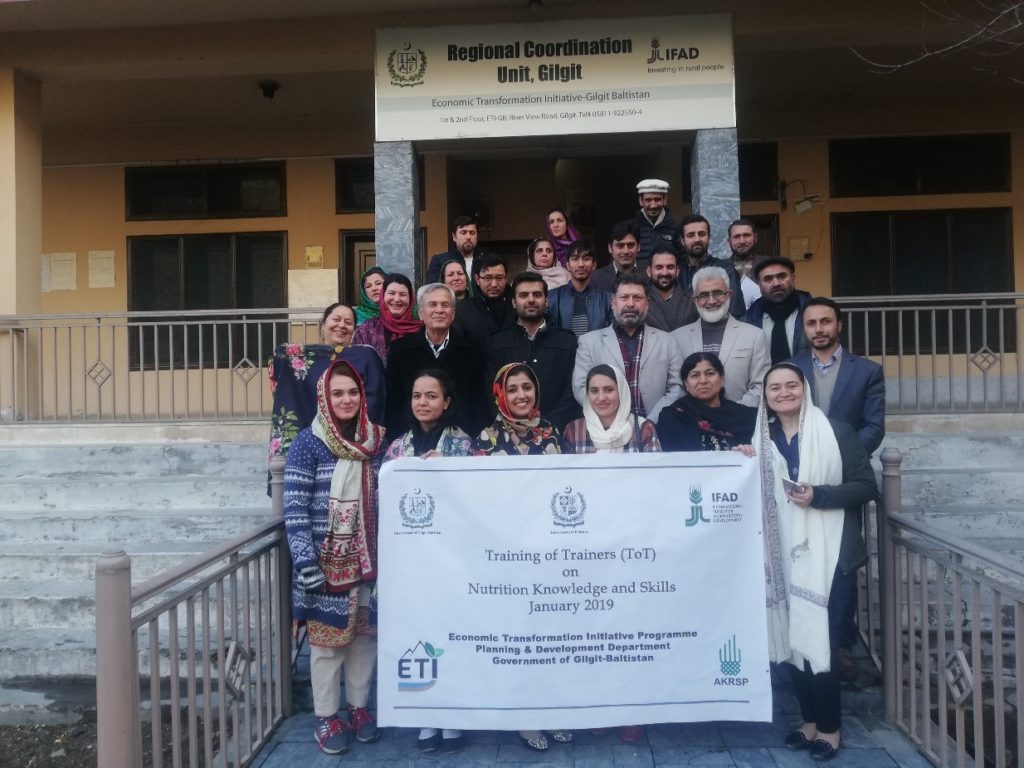 GILGIT: ETI-GB in coordination with Social Mobilization Partner ETI-GB (SMP-AKRSP) organized a 7-day Training of Trainers (TOT) in nutrition knowledge and skills from January 7th to January 13th, 2019. The overall objective of the nutrition training is to overcome the prevalent malnutrition in the Gilgit Baltistan, in the identified villages and valleys through delivery of awareness sessions and sharing of information education and communication (IEC) material. The main purpose of the ToT was to train the Master Trainers who will further train the cadre of health workers, health supervisors, community mid wives, teachers, community activists etc. in their respective districts. Those trainers will further impart training to the farmer organizations (FOs), village production groups (VPGs), and valley producer associations (VPAs).
The training was attended by a total of 27 senior staff including Agriculture Officers, Lady Health Supervisors, Nutrition Officers, Senior Field Health Officers of Government Health Department, Nutrition cell, Agriculture Extension Department, AKHSP and Social Mobilization Partner.