Baltistan Students Federation (BSF)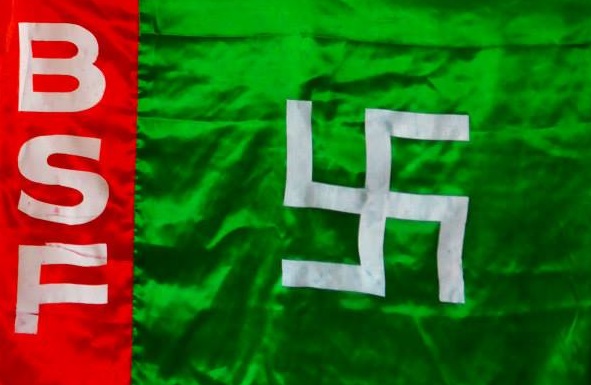 Zakir Ali Shakir
Baltistan Students Federation (BSF) was established in 1986 in Karachi by balti students. The founding members of the organization included Haji Hassan, M Ibrahim Sanai, Jaffar Behashti, Shezad Agha and Haider shah.
Primarily its aims and objectives were to provide guidance and support to Balti students, particularly with regards to their education and careers With the passage of time BSF also started struggling for the right of Gilgit-Baltistan through democratic and political platforms.
Bsf raised from Karachi and spread in major cities of Pakistan. Currently, the organization is powerfully functional in Rawalpindi-Islamabad, Skardu, Lahore and Karachi, among other cities.
The presidents and cabinet members are elected in most cases. The cabinet comprises of President, General Secretary, Financial and Information Secretary. The cabinet can also be expanded according to requirements. Cabinet is responsible for organizing events and informing the members about events. Meeting the other leaders and asking for funding. Cabinet is responsible to answerable in front of all members.
The organization protect and promotes the culture and language of Baltistan, by organizing seminars focusing on the history, current issues and constitutional rights of Gilgit-Baltistan.
It has also been struggling for the fundamental rights  by raising awareness, and by campaigning on the streets.
What distinguishes BSF from other youth groups in Gilgit-Baltistan is its vocal political activism, especially for the constitutional rights of GB.
BSF, undoubtedly, is an autonomous nationalist organization, but it is not a separatist movement. The member of this organization are neither RAW agents, nor terrorists. They are genuine political activists, and students, proud of, and concerned about, their region. BSF has been raising voices for their fundamental rights which never gives any sentiments against Pakistan. It has neither raised a slogan in favor of Pakistan, nor against the country, instead focusing all its energy on resolution of the issues faced by the youth of Gilgit-Baltistan
Leaders of BSF are facing difficulties. They are being treated as terrorist and criminals. Their names are being included in the Exit Control List (ECL), because they are vocal about Gilgit-Baltistan's deprivations.
Gilgit-Baltistan is an inseparable and indivisible part of Pakistan. GB and Pakistan are related like head is related to the body. However, the question of constitutional status of the region has been in limbo for nearly seven decades. It may not remain the same during the times to come. Thus, it needs to be handled by the national leadership with a sense of urgency.
GB is part of Pakistan as much as Punjab, Sindh, Baluchistan and KPK.