Futsal De Ghulkin underway in Gojal Valley, Hunza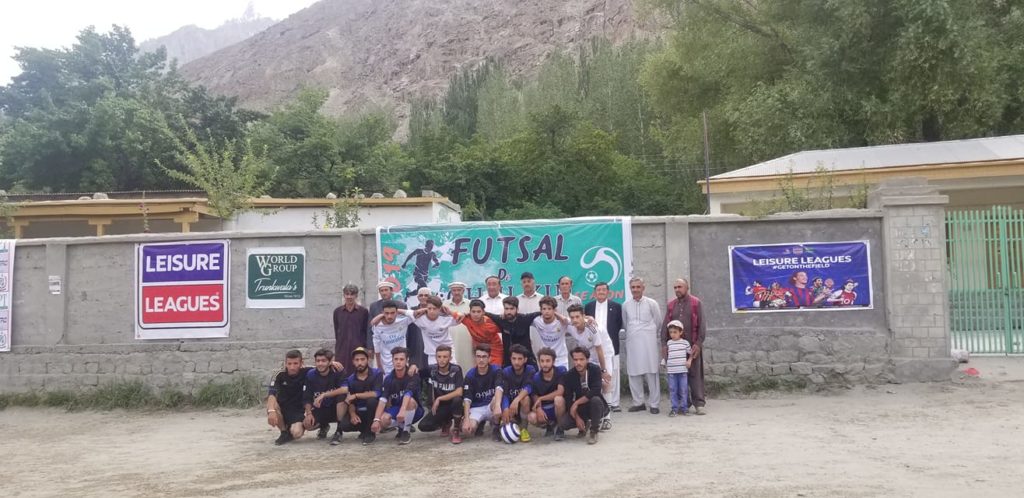 ---
GHULKIN: 32 teams from different parts of Gojal sub-division are participating in Futsal De Ghulkin, an annual event underway in Ghulkin village of Upper Hunza. The annual event has become a prominent attraction for youth over the years.
Opening ceremony of the event was held on 12th of August. Deputy Commissioner of Hunza also attending the opening ceremony. The opening ceremony also saw
A musical program was also held during the opening ceremony, with artists from Hunza entertaining the audience with their melodious music and folk songs.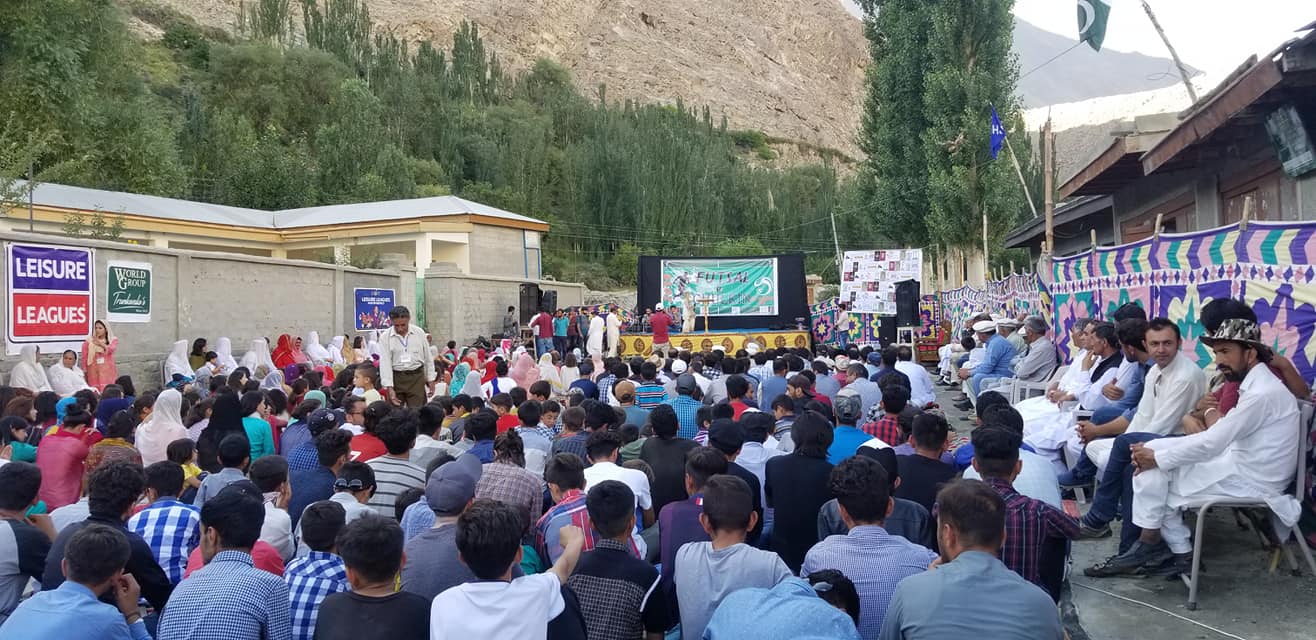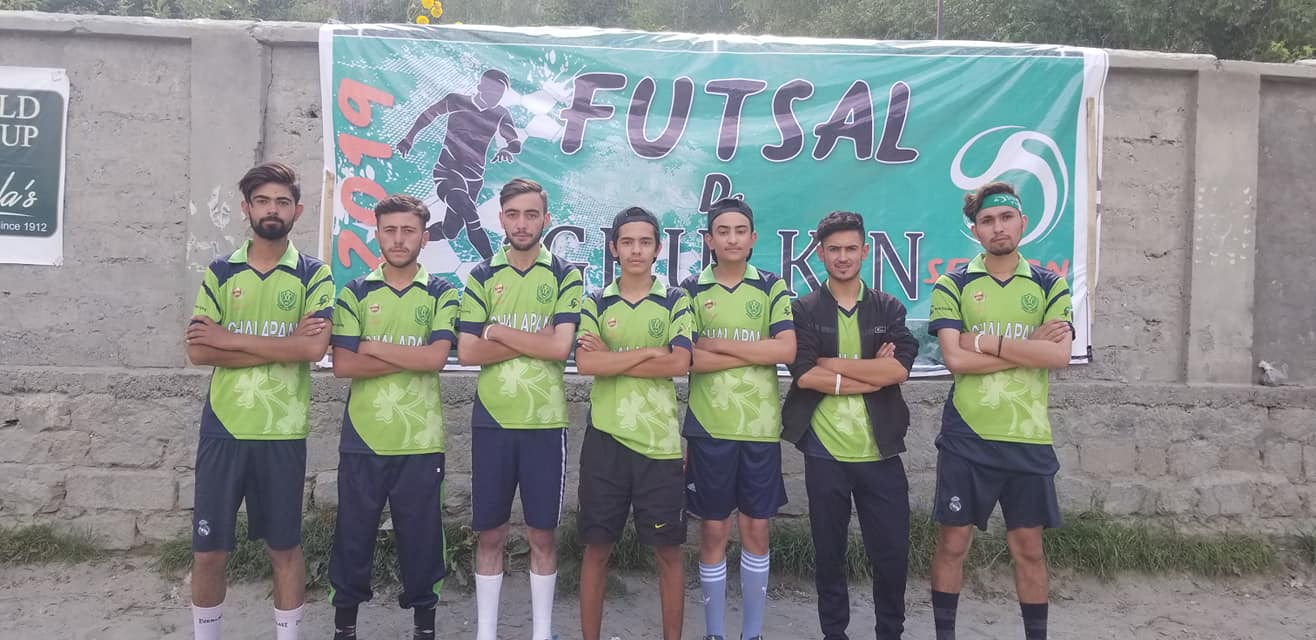 According to Ghulkin Youth and Spots Organization, the organizer, the winner of the event will get 20,000 rupees, while the runner-up will win 10, 000 rupees. 
More Photographs HERE
About Futsal
Futsal is an exciting, fast-paced small sided soccer game that is played across the world and is officially recognized by both FIFA and UEFA.   
Futsal earned the status of FIFA's official form of indoor soccer in the 1980s as it was recognized as a scaled down version of outdoor soccer played indoors.  It is a 5 v 5 small-sided game played on a hard surfaced, basketball sized court with a smaller, low bounce ball.  Futsal is played with touchline boundaries and without walls. 
Futsal places a large emphasis on technical skill in high pressure situations which can be translated into the outdoor game.  The sport is a great skill developer as it demands quick reflexes, fast thinking and pin-point passing.
Futsal is played in all the continents of the world by over 100 countries with 12 million players.  Great soccer superstars such as Pele, Zico, Ronaldo, Messi, Kaka and Katia grew up playing the game and credit futsal with developing their skills.