Gojal Volleyball Championship underway in Karachi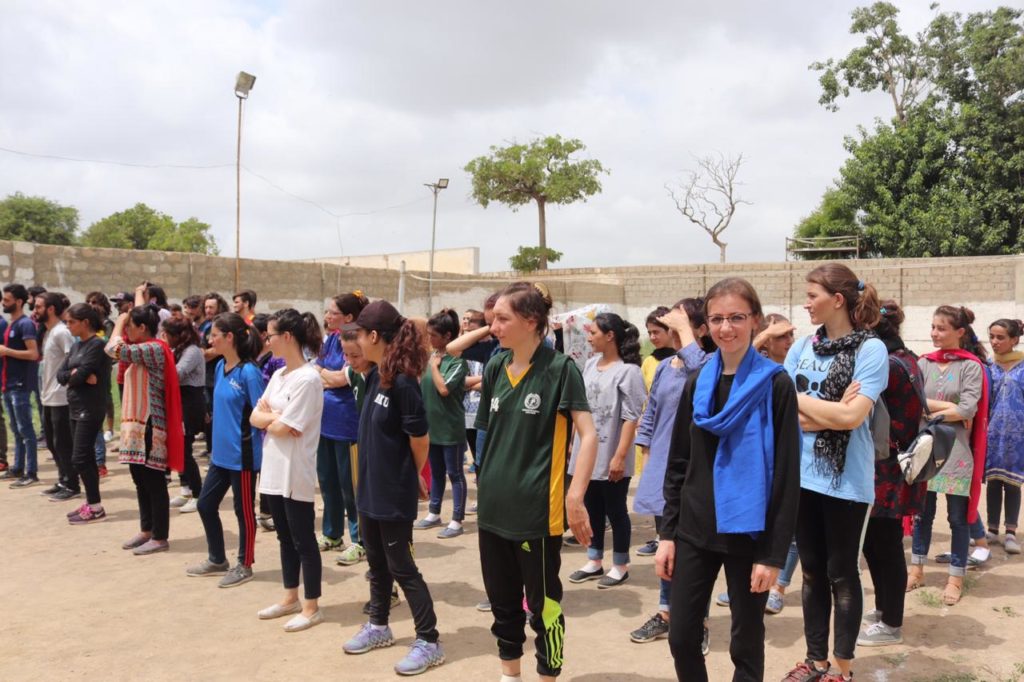 ---
KARACHI: All Gojal Volleyball Championship 2019 organized by Gojal Ismailia Students Association Karachi (GISAK) kicked off in Karachi today.  Nine teams comprising of female players, and sixteen teams of male players are competing in the mega event.
Mr Hajat Mohd a renowned politician and social worker was the chief guest of the opening ceremony while Asif Khan Tajik, Chairman SAS, was the presiding guest.
Mr Hajat Mohd appreciated team GISAK for organising this healthy activity for the youth and asked them to have balance in their curricular and co curricular activities. He also shared his vast experience and services to the community in particular and area in general.
Mr Asif Tajik also praised the efforts of GISAK and asked for the need to develop bridges with other organizations so that the youth explore their potentials at large.
Chairman GISAK Mr Noshad was grateful to the youth for their participation at large in this constructive event.He assured the youth to come up with more dynamic approach in the time to come.The tournament will end on the 22nd of Sep,2019 where the finals will be played.