Dance as an expression of Culture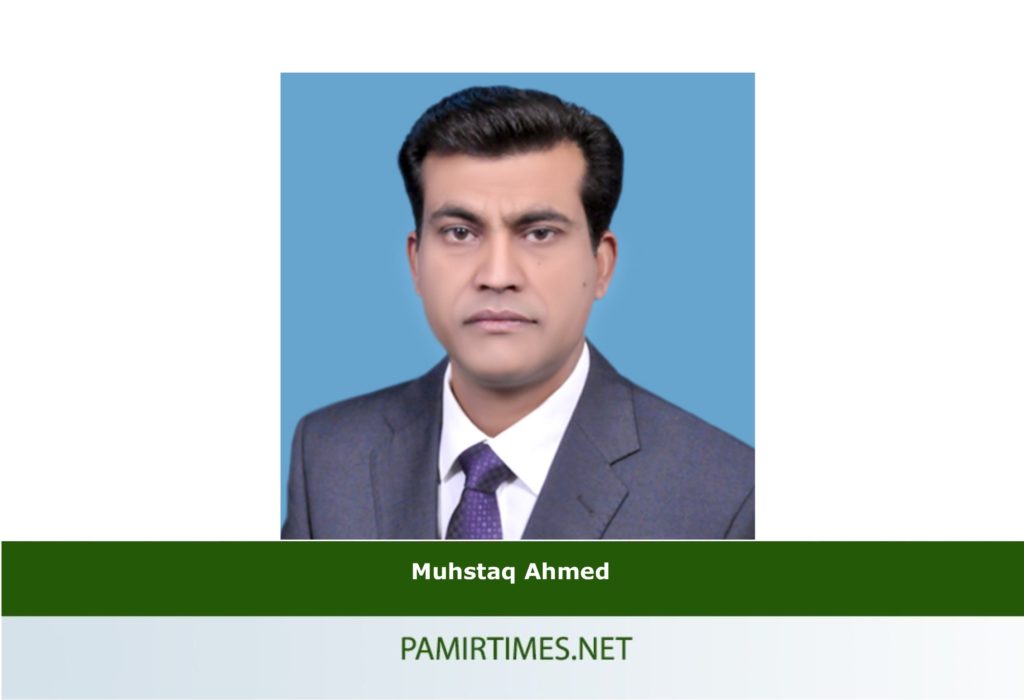 ---
Muhstaq Ahmed
It is biologically proven that human body moves with the help of its inner and outer parts. A neurologist may well explain how even a slight stimulation, internal or external, activates related parts of our body; for example, feeling fearful as a result of an unwanted happening, or contentment in response to an unexpected event. These responses are instinctive in nature.
There are countless functions that our bodies are able to perform – both physical and mental. While some functions have been discovered over the years, others remain unidentified and are still under discussion. Some of these functions might get scientific and social nod within a few years, and become part of common knowledge.
The mysterious world of human mind has so far been able to pull out a long list of disciplines, including religions, civilizations, economy, and many more. With time, an automated socio-surgical operation of civilizations produced different societies, giving birth to diverse cultures. Cultures started defining parameters for different social practices like marriages, dresses, food, shelters, and music and arts.
Marriage became the base for families, tribes and nations in the world, food and shelter became foundation to economies, and music handed down the entertainment to human. Henceforth, culture and cultural elements, to a great extent, fulfill the basic human needs. Because basic human needs feature as fundamental concerns for every culture.
There is a great disagreement with the social scientist. They have limited the concept of culture in their debates, as there is vast capacity to fit all disciplines in the single word "Culture". However, still it is believed that the concept of culture has been defined well but social scientists failed to protect it from its own linking components. In the other words interconnecting concepts in the discipline of culture have been limited to the regional or geographical extant which creates room to those who are against the contribution of culture in the national development through social interventions where cultural products are used as encouraging tools to ensure the participation of individual and communities in the program of human development.
One of the major cultural product "Music and Dance" is now a days under sever attack in Gilgit-Baltistan. Last year a well-known female TV artist Sanam Baloch hosted a live musical cum talk show in Serena Hotel Gilgit. The art and culture rivals threatened the host on phone and sabotaged the program. Soon after that incident the activists made the video clips of some female participants viral criticizing them with the argument that dance is against the culture of Gilgit-Baltistan. Next day a video clip of the women degree college was beaten on social media. They even disseminated university stage shows on social media claiming that the culture of Gilgit-Baltistan is in danger.
At a snail's pace the entertainment part of culture headed to Hunza and Gojal and dreadful posts enveloped Hunza. In the current episode of attack Ghizer and Baltistan also included in the blame. Slowly, this movement gets space in the print media, now it becomes the word of mouth that music and dance is killing the culture of GB. This element intentionally raising issues to discourage female participation in the development process under the cover of art and culture.
The patriarchal mindset accepts woman only in the form of commodity. Matriarchal is not a mindset rather it is natural. Within the matriarchal theory there is opportunity of competence. But this is historical irony to make authority obligation on the other gender that this is right because I believe in this without a justification of why I believe in this?  This universal case study has not yet been studied but a forced implementation of nonsenses which is a rigid shape of another mindset, openly disagreeing with nature.
Universities offer Masters and PhD programs in Music and entertainment. Many national notables have attended national and international universities, and are working to promote arts and culture.  I personally request the Government of GB to unearth these anti-social elements who are poisoning the environment rather than supporting them by putting up the shutters on TV channels. This sort of PEMRA initiatives will more encourage them and they will attack on other social and cultural products of GB which will directly influence our tourism industry.
Music and dance are performed in Darbars, it is not questioned. In the marriages, it is encouraged. During games, it is the compulsory. In festivals, it is an essential part, even the "Dance-Darwesh" is worldwide popular in the Sufism. The whole universe is in the move, the galaxies and beyond the matter everything is in movement, whirling and dancing to the praises of creator of heavens and earth. This is the foundation of our thought; this is the foundation of Maulana Rumi's teaching as well. Art helps in channelizing human creative efforts which is a hope towards positive change.
---
The writer is a Development Consultant. He can be reached at mushtaqtayyab@gmail.com.
---