35 Days: GB official website still suspended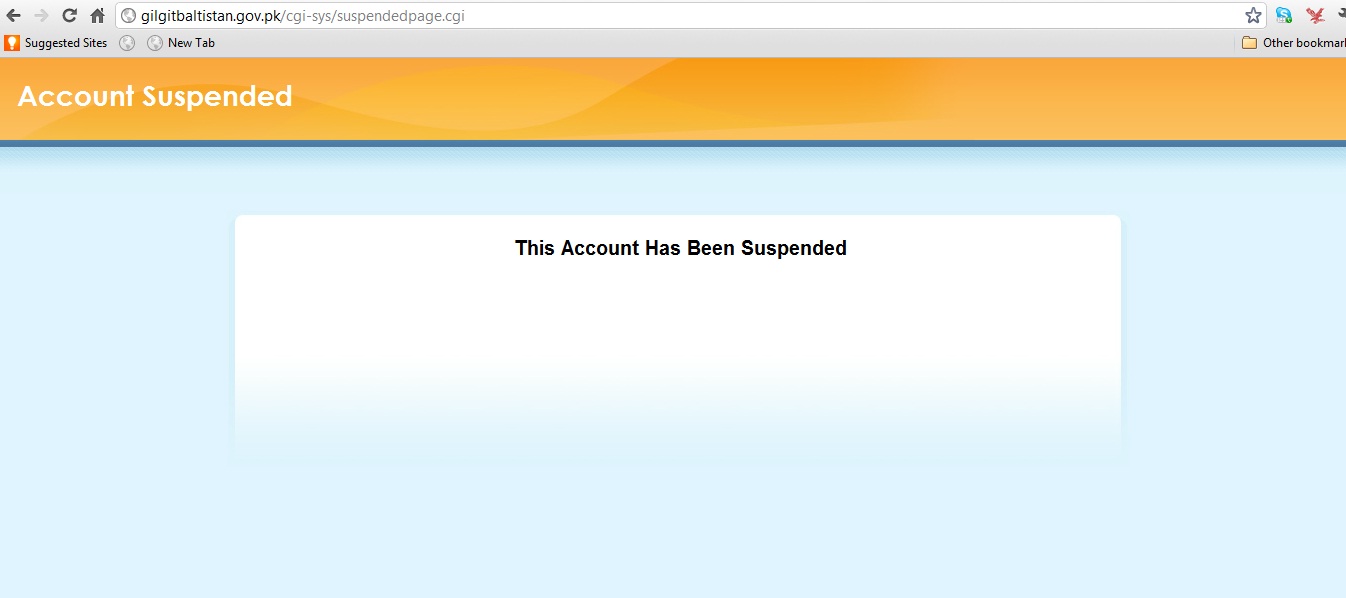 Our Correspondent
Gilgit, July 23: The official website of Gilgit – Baltistan remains suspended since 20th June due to non-payment of the renewal fee.
Pamir Times published a report on June 25, drawing attention towards the website closure but so far no action has been taken by the relevant department in this regard.
It is now being hoped that with the establishment of GB Information Ministry, the site will be reactivated and updated.