Secretary Health visited Hunza – Nagar, promised permanent doctor for Gulmit Hospital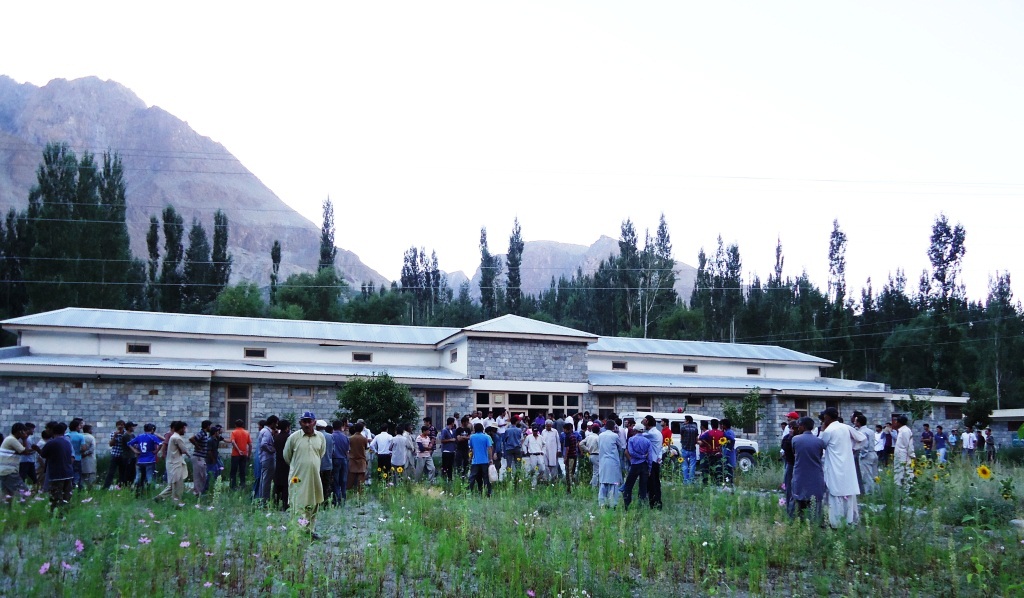 Wazir Nasir
Gulmit, September 11: The newly appointed Health Secretary of Gilgit – Baltistan, Saad Sikandar, visited Hunza – Nagar district on his first tour after being appointed to his position.
He visited hospitals across the district and held discussions with staff and community members, inquiring about health facilities and issues.
At Gulmit, tehsil headquarters of Gojal Valley, he was told by the local community and District Health officials that several lives could have been saved had doctors been present at the Tehsil Headquarters Hospital. He was briefed at the hospital by DHO Hunza – Nagar, Dr. Sher Hafiz.
Speaking at the occasion Saad Sikandar promised that all out efforts will be made to ensure deployment of a permanent doctor at the hospital in Gulmit, which caters to over 25,000 people living in scattered villages across the region's biggest Tehsil.
During this visit the Health Secretary will visit the remote Chipursan and Shimshal Valley also, an official told the media. He was accompanied by the newly appointed Deputy Commissioner of Hunza – Nagar, Captain (r) Shebaz, SP Hunza – Nagar and Assistant Commissioner, Hunza.