Protesters in Gilgit condemn anti-Islam film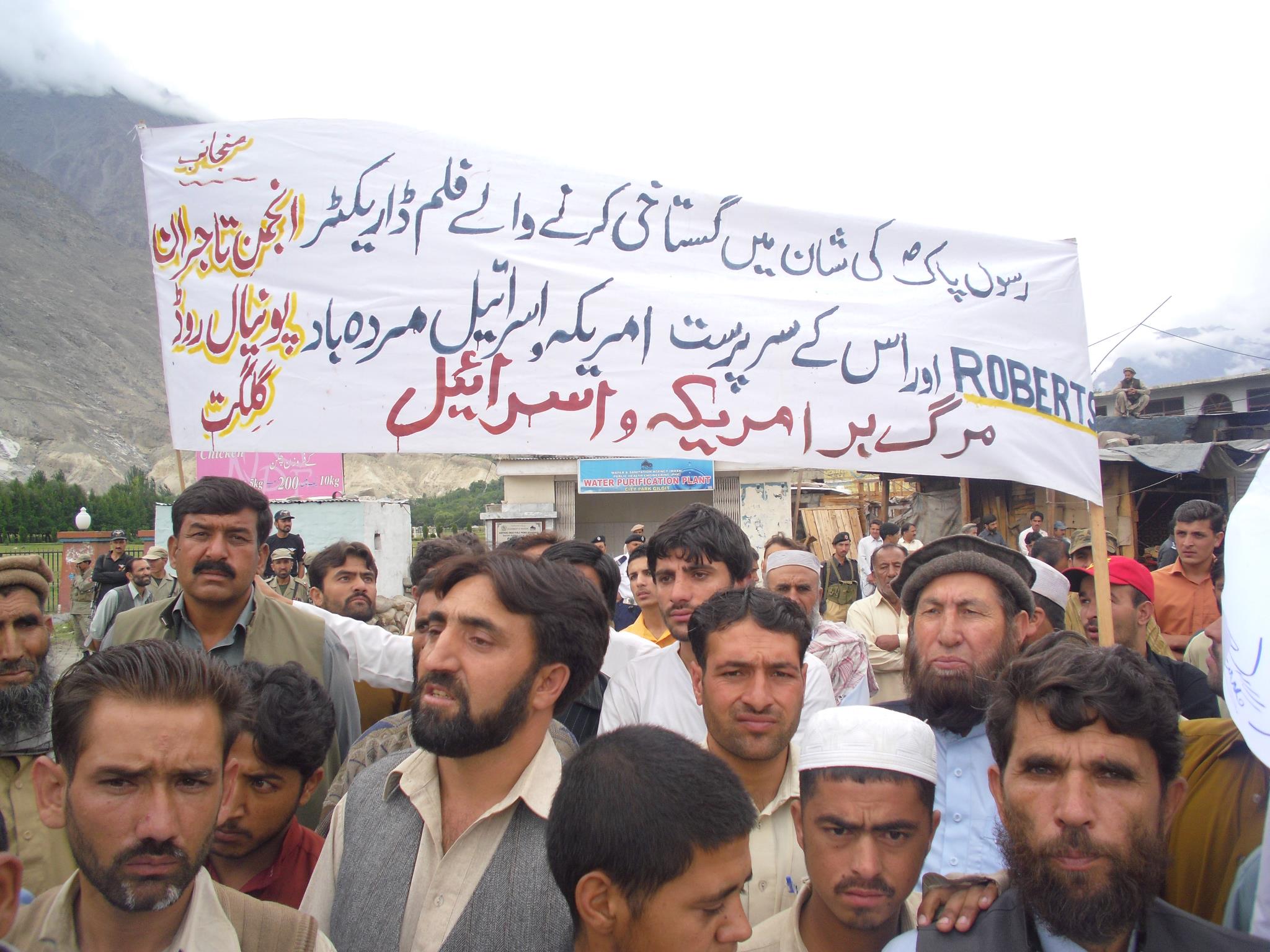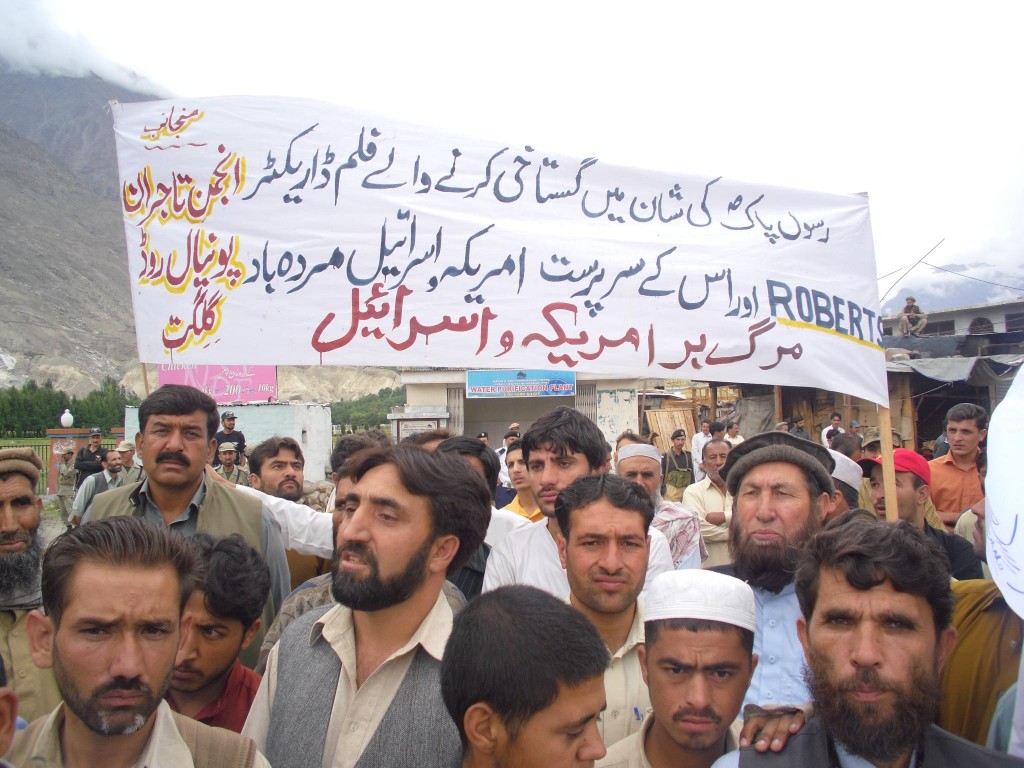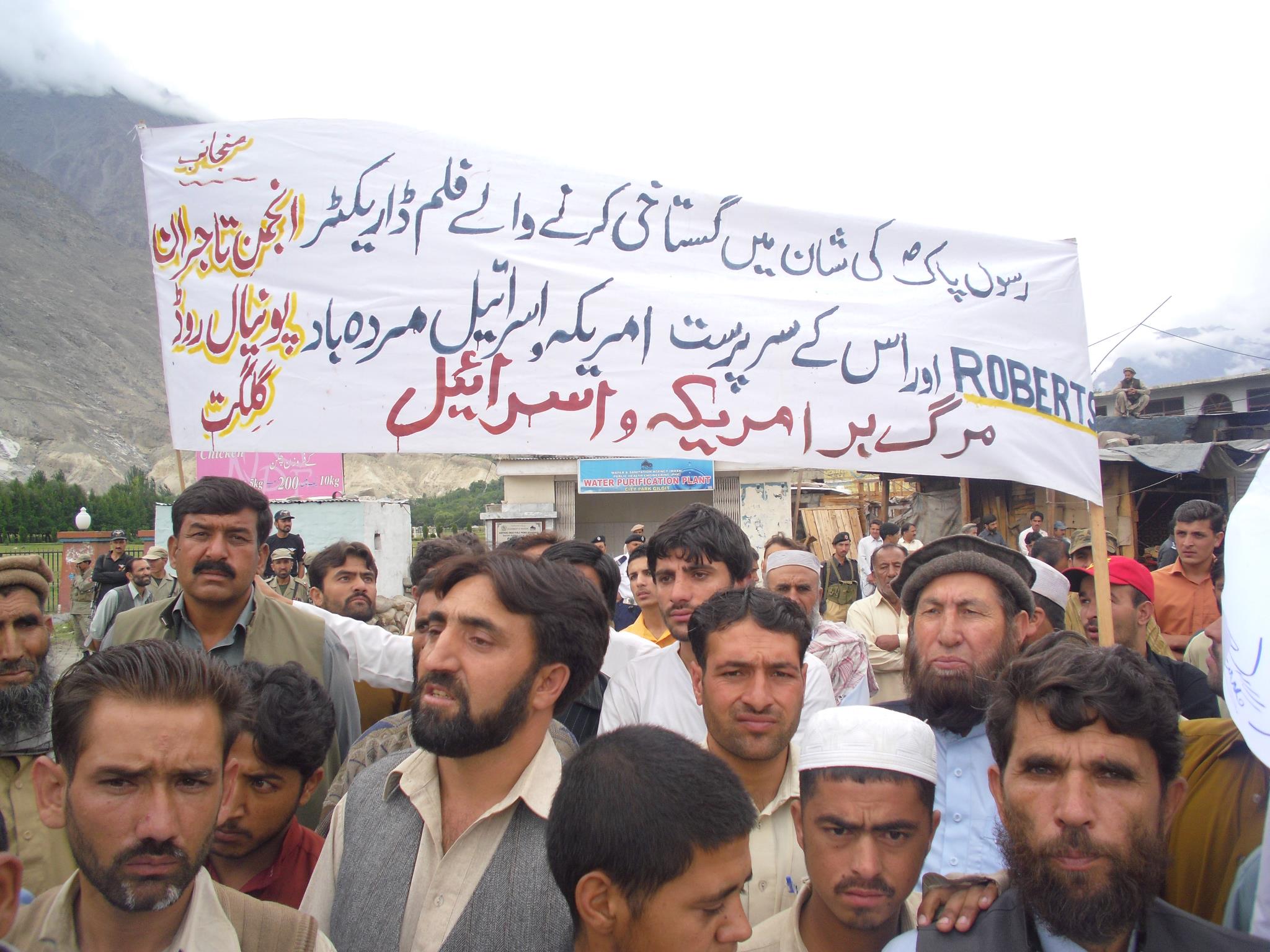 Our Correspondent
Gilgit, September 18: Hundreds of protesters staged a peaceful demonstration against the anti-Islam film produced in the United States of America. The protesters demanded action against the filmmaker. They demanded of the Organization of Islamic Conference (OIC) to lodge a strong protest on behalf of all the Muslims of the world, condemning the movie in which rogue filmmakers have tried to portray our Holy Prophet Hazrat Mohammad (PBUH) in a false and derogatory manner.
The protesters raised "death to America", "death to Israel" slogans, demanding action the director, producer and actors of the movie.
The protesters demanded of the government of Pakistan to severe diplomatic relations with America.
Speakers, including Maulana Maqsood Shah, Karim Khan, Raja Nisar Wali, Muzaffar Abbas, Jafarullah, Abdul Wahid, Hussain Ali and others said that American citizens are producing derogatory and inflammatory messages against Islam and the holy prophet under the garb of freedom of expression. They blamed America of patronizing the blasphemers and protecting them.
The protest demonstrations were attended by member of the Masajid Board, traders and political activists.