Khowar Mushaira held in Drosh Valley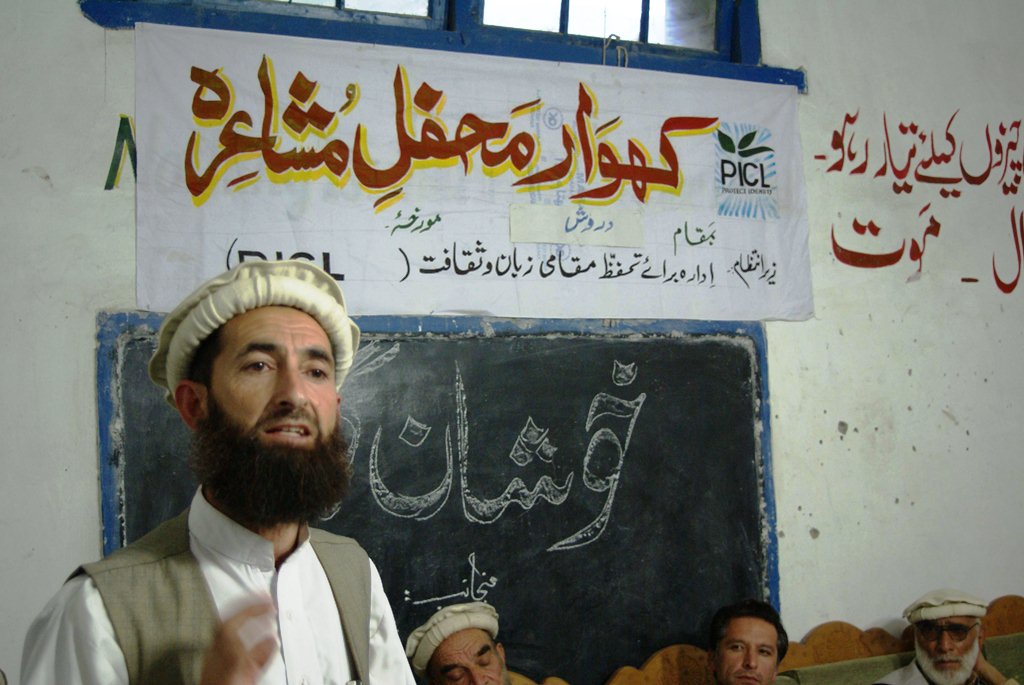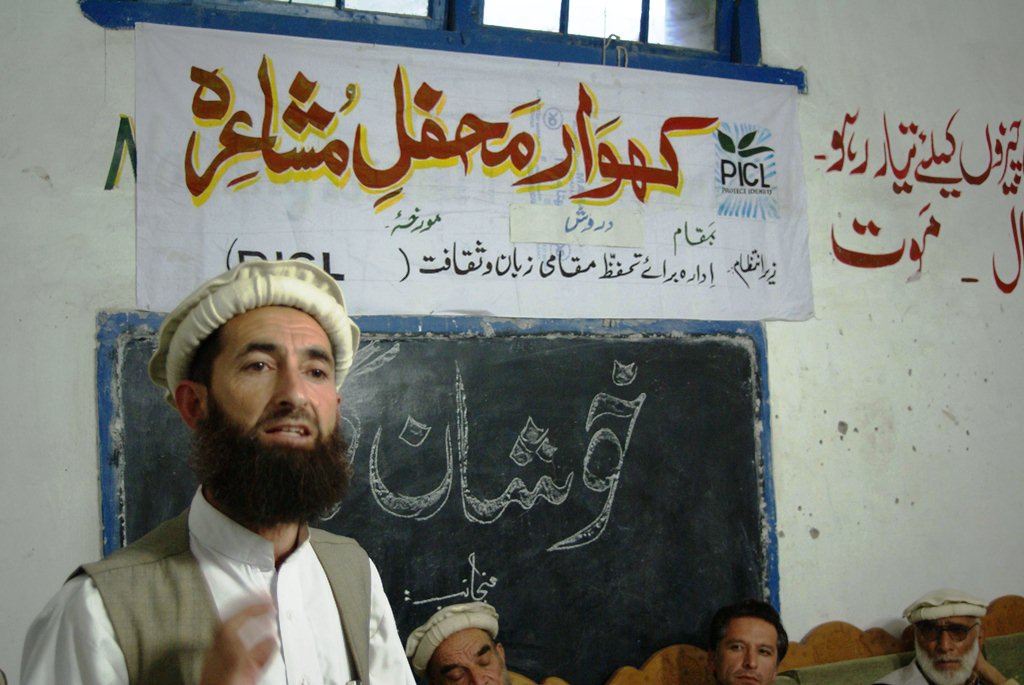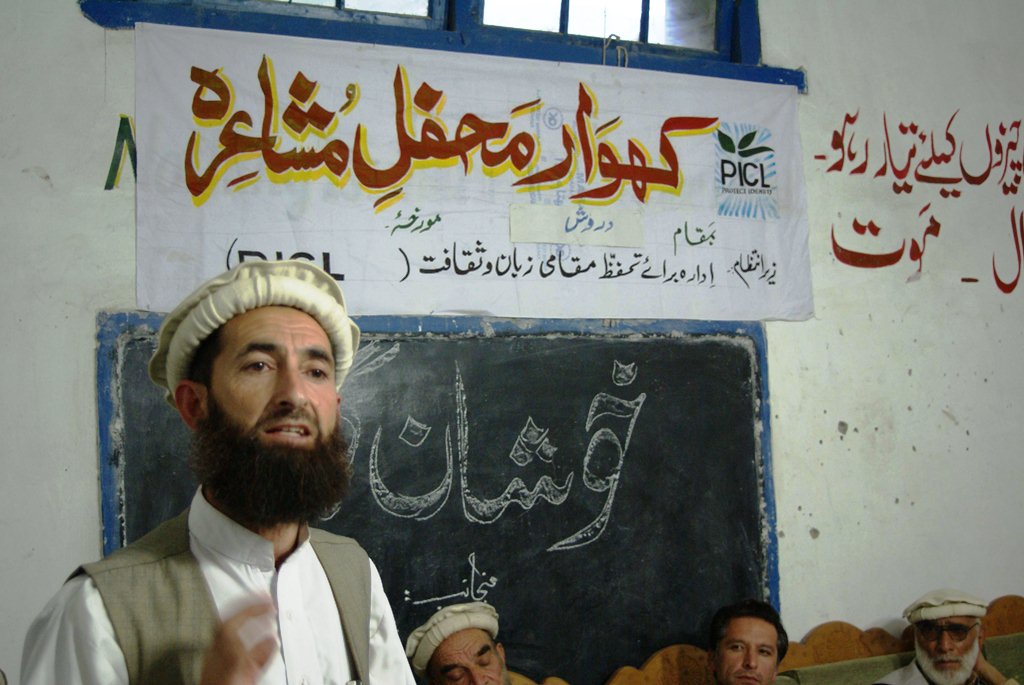 Gul Hammad Farooqi
CHITRAL (DROSH): A poetry session (Mushaira) was held in Drosh Valley of Chitral district, 45km from Chitral town. Dedicated to promotion of peace, the Mushaira had been arranged by an organization named Preserving Indigenous Culture and Languages (PICL). Young politician and President of All Pakistan Muslim League Shahzada Khalid Parvez was chief guest on the occasion, on behalf of his father MNA Shahzada Muhayuddin.
Chairman PICL Ajaz Ahmad Ajaz welcomed the poets and guest and highlighted aim and objectives of PICL as well as of this poetry which convey a message of peace to the world. He said that some 14 languages are spoken in Chitral and we have a very distinguished and unique culture which is famous for peace in the world. He said PICL will left no stone unturn for preserving of these languages and our culture. He also stressed upon the poets to play vital role for conservation of our assets and preserving our languages from outsiders invaders.  The ceremony was  presided over by prominent educationist, writer and poet Ameenur Rehman Chughtai.
Poets from the entire district participated in the session. They presented different items, lyrics, poem, debate poem on different issues. Ameenur Rehman Chughtai read special poem hailing sacrifices of Malala Yousufzai and paid her rich tribute which was warmly welcomed by participants. President Unjumani Taraqi Khowar Professor Naqeebullah Razi, Principal Anwaruddin, Ameenur Rehman and Shahzada Khalid Parvaiz hailed efforts of  PICL who render meritorious services in preserving of Chitrali languages and our culture. A large number of audiences were also present on the occasion.