Gojal: Chief Secretary promises to compensate loss of land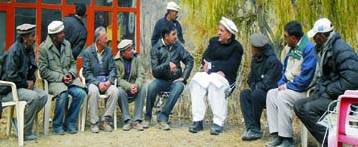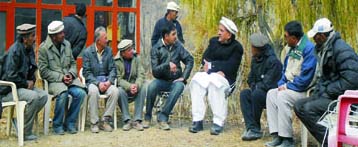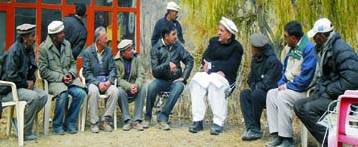 Our Correspondent
Gulmit, Nov 16: Gilgit-Baltistan' Chief Sectary, Sajad Saleem Hotiyana, visited Gojal valley today and met representatives of the IDPs and PPP workers. He was briefed about the issues of non-availability of better health facilities in Gojal valley, corruption in awarding of financial assistance to students, not compensating the loss of valuable land due to damming of the Hunza River, not compensating the loss of land due to construction of KKH and link roads and a plethora of other issues which have been pending since January 2010, when the region got disconnected from rest of the country due to blockade of the Hunza River in Gojal valley and destruction of the Karakuram Highway.
The people also demanded improvement of the road between Hussani and Gulmit, Gojal. Issues related to provision of relief items from China were also discussed.
The Chief Secretary assured those present that a special meeting will be convened on Wednesday to develop strategies and resolve the issues.
The local people have regretted the decision of Chief Secretary to not meet the masses and instead talking to some individuals. The issues of FIRs and bogus cases against the youth of Gojal Valley was not raised with the Chief Secretary, despite of the fact that dozens of youth, including students, have been implicated in false political cases.
The local people and youth organizations have hoped that the Chief Secretary will also look into the matter of false cases and take steps to finish them.