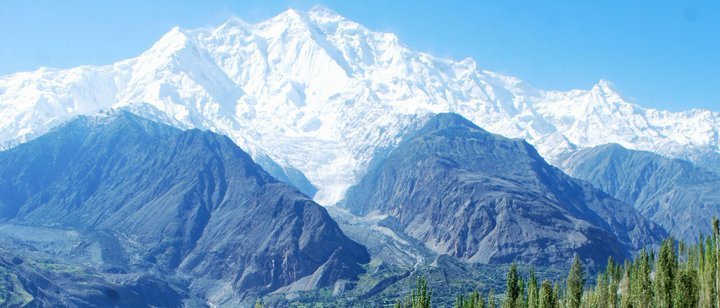 Tahira Khan
The deep valley surrounded by gigantic mountain ranges was astoundingly beautiful. As we woke up at the dawn we saw a huge glowing mountain covered in snow, standing ever present to welcome us. The cuckoo and other birds were singing perched high up on the marvelous walnut trees which gave shade and protected us from the harsh sun in the summer. However, some rays were successful in reaching us, revealing that night had departed and it was time for light to shine. The shepherds and farmers were returning from the meadows and fields. Children were playing and some cheerful voices saying "We won, we won," were heard. Others were yelling in fury and blaming the other group with "You cheated! It's not fair. We will win the next time."  It reminded me of my own childhood.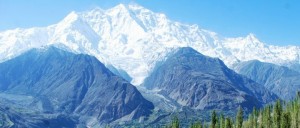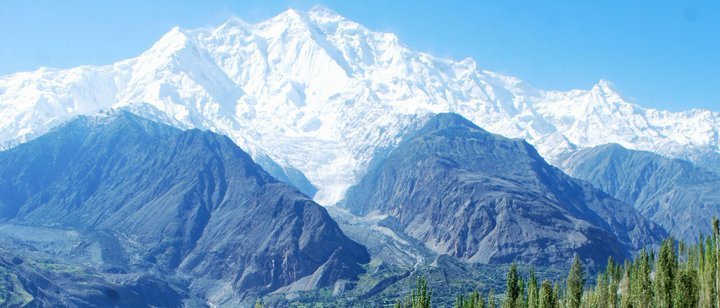 When I got up and came to the kitchen for breakfast, grandma was eagerly waiting for me. She did not like my habit of getting late. The aroma of breakfast made me feel hungry and I was sure that mom made the breakfast with fresh jam and butter.  Grandma gave me a lecture on the benefits of getting early in the morning for five minutes and told me that she used to get up early in the morning in her childhood. She also was told me the reasons of her excellent fitness. I was listening to her and was busy in eating. She went on, "Are you listening to me? Alas, the young generation doesn't respect the elders and thinks that if they are intellectual by learning the ABC of life, they have the experience of many decades."
It was 12'o' clock and I was trying to prepare the lunch when I heard the cries of a woman in labor in the neighboring house. I went outside and heard someone saying "Bring a vehicle!", "Make a call. It will take time to go there and bring it."  Everyone was giving suggestions according to their capacity. After an hour her brother-in-law brought a cab, by then she was almost unconscious. They took her to the closest health centre three hours rough drive away from there as the road was under construction. The nurses came and took a drip, and were angry at the delay in brining the patient.  They tried to save her life and the baby'. She gave birth to a healthy boy.
Later that night, suddenly she became very pale. Her mother ran to the medical staff.  The doctor was telling to arrange blood for her, as the blood levels in the body suddenly dropped down. The mother made a call to her husband and son and told him to arrange blood. They were struggling for arranging the blood as none of them had the same blood group. The girl knew that she would not survive any more. She put her head in her mother's lap and died quietly.
I met the girl's mother two years after this incident. She was mourning and crying as if her daughter had died that very day. She had no more interest in life. The valley is beautiful but there is a gloomy aspect to it.  This is not only the story of one young girl but of all those who breathed their last for lack of health facilities and in particular of ignorance.