Low intensity bomb blast in Gilgit, explosive material recovered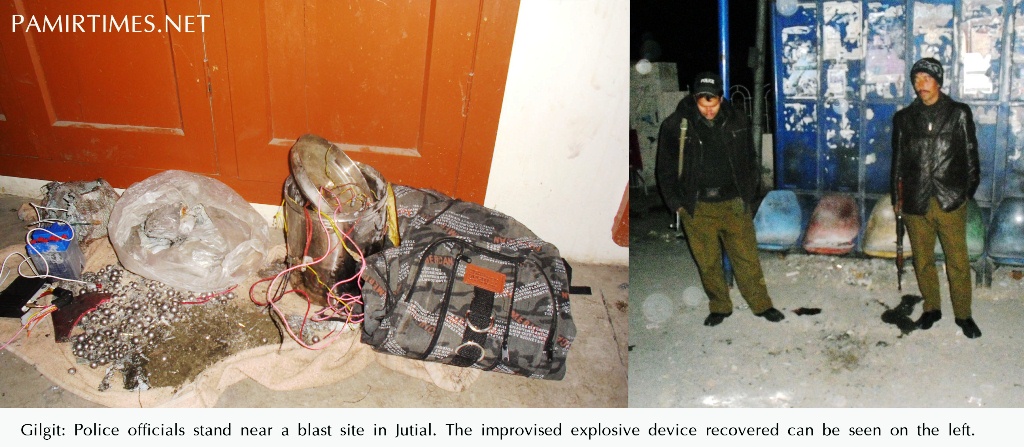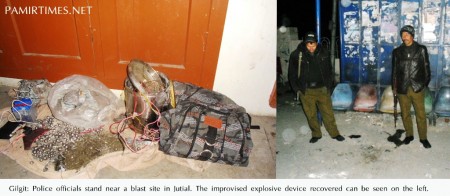 PT Report
Gilgit, December 21: A low intensity bomb exploded in Jutial area of Gilgit city yesterday evening at around 6 O'clock. There were no reports of casualty or injuries.
The locally improvised bomb was hidden inside a post and place near the General Post Office located on the Shahrah-e-Qauid Azam in Jutial area.
Police also recovered around 5 kilograms of explosive material from the site, loaded with ball-bearings.