Second Test against South Africa – Why did we lose?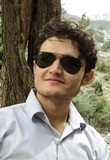 Rashid Ali Haideri
Alright there were many reasons for the loss of first test against South Africa like we were short of practice, we hadn't played a lot of test cricket as of late, and most of our players were playing for the first time in South Africa as well as few umpiring mistakes. But what happened in the 2nd test? Why did we lose? Let's have a look.
At the outset, I must say that this test was a fascinating test match. Pakistan performance was much much improved from the 1st test. Even at the end of third day we were in a winning position; a lead of 112 runs with 7 wickets in hand including first innings centurion Asad Shafiq in hunt and Misbah and Azhar were well set on the crease. If we lose from that position then there are got to some strong reasons and for me they are the following.
1)      Selection cost Pakistan the Match: From the very beginning it was said that this wicket was going to assist the spinners and there would be nothing for the fast bowlers. This was even proved when Saeed Ajmal took ten wickets – though they were in a losing cause – but still we didn't play Abdur Rehman who is currently in the top 5 test bowlers of the world. Instead of him we played Tanvir Ahmad who was a sort of mockery with his highest speed at 125kph. If we had another spinner in the form of Abdur Rehman we would have surely defended our target of 182 on a turning turf. In addition to this Sarfraz's inclusion is also very disturbing as a die heart Pakistani fan. Yes, he keeps well but his batting is a real concern. With having a fragile batting line up like ours one need to have a good keeper who is a decent batsman. While Sarfraz is never that choice. We need Adnan Akmal back!
2)      Misbah's captaincy was mediocre: Pakistan has been lucky to have a captain like Misbah ul Haq in the previous two three years but in this very test match he was not up to mark. Yes, his own batting form is very disappointing and with it he didn't take good decisions. For instance, he became defensive against Peterson we he struck few boundaries early in his innings. He set defensive field which allowed the South Africans to return to the match. Moreover, I don't know why but the decision of giving only one over to M Hafeez in the final innings on a turning surface is mind boggling. He should have lots of overs.
3)      Fielding:  Where ever we play, whenever we play, whoever is the opposition; we never field well. This test was a perfect example of that. In the first innings we dropped many catches and gave away many easy runs. The proof of that is that the tail of SA scored more than 150 runs. Moreover, our bowlers kept bowling no balls as well and one of them – from the tallest cricketer in the world, M Irfan – cost us a crucial wicket.
4)      Poor Batting: You batted well in the first innings and there was a hope that we'll see some good scores in the second innings too but that remained a hope. From 120 out for 3 we got all out for 179. This is just not acceptable.
5)      Determination: Apart from the above technical failures our team lacked a determination to win the test match. May be they were under pressure to perform because from a winning position they lost the match. The spirit was lacking in the overall team.
As a whole what is required now is regrouping, reflecting and not committing the same mistakes again in the second test. This would be crucial to the outcome of the third test and an overall positive end of the series for Pakistan.
The contributor is a student at Lahore University of Management Sciences (LUMS).