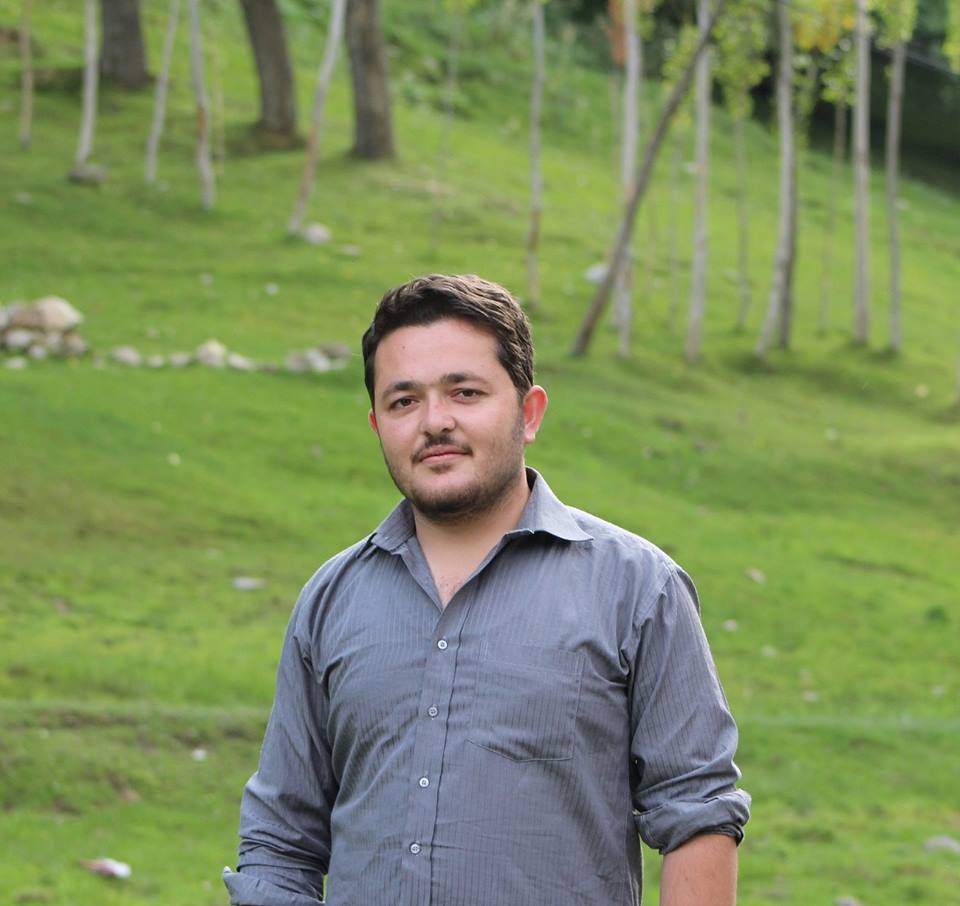 By Gomal Amin
Solid waste management is a big concern for the developing countries; this is due to the lack of awareness and absence of municipalities. The dilemma of solid waste disposal and management in Gilgit-Baltistan is being tackled by City Administrations, municipal committee and KADO-HEC (only in Hunza). Typically, solid waste management (SWM) comes under the preview of Municipal Services and most of the municipality as well as City Administrations neither have the technical competence, nor the financial resources to provide this vital service on their own.
In Gilgit Baltistan, no planned solid waste management system is available in any of the cities; also the lack of awareness prevails among various stakeholders including general public, shopkeepers and waste handlers, regarding segregation and reduction of waste at source and available alternate options.
In Hunza the solid waste management and disposal is done under the project of Karakorum Area Development Organization (KADO) known as Hunza Environmental committee (HEC). HEC is a sub agency of KADO. It is officially formed in 1997 and working for sustainable and clean environment. The main aim of HEC is a solid waste management in central Hunza with the motto of KEEP HUNZA CLEAN.
The Administration of District and Business community of Aliabad/Karimabad is sponsoring HEC. The total users of HEC-SWM service are almost thousands in number, but due to shortage of finance, staff and vehicle facility, it is difficult to increase the number of users. Every month, the users have to submit fee which is collected by recovery assistant of HEC. The total revenue generated from the collection of fee is used for the maintenance of tractor, fuel and salaries of environmental assistants and other staff members.
Before the emergence of HEC, the local people openly dump their waste near the river area or uncultivated land near their residential area. This practice has created environmental concerns and issues in Hunza valley. The main problems were: spread of epidemics, aesthetic pollution, water contamination, air pollution and soil pollution due to improper solid waste management and disposal.
With the advancement of technology and development, hundreds of people migrate to central Hunza from different villages of Gojal Tehsil, lower Hunza and Nagar. This migration has induced the population of central Hunza and thus a huge amount of solid waste is also generated on large scale. It is a fact that the rate of generation of solid waste in the urban society is increasing with the increase of population, technological development and the improved life style of the people.
HEC has been working since 1997, they took the responsibility of solid waste management in Central Hunza and managed to collect 3292.93 kg/day (Rahman Posh 2000) of waste and dispose it to allocated site near Ganish valley. Initially to accomplish the task, HEC installed 150 waste bins along the road sides, public places, hospitals, hotels, schools and markets. Also, 50 dustbins were installed in different residential streets upon the request of a public. Due to lack of awareness, people some time refuse to pay the fee and they sometimes damage the dustbins. There are many other issues which were faced by HEC at village level, but they have accepted the challenge of keeping the Hunza clean.
Area covered by HEC:
The areas covered by HEC in central Hunza are as follow:
Aliabad (schools, offices, banks, markets, hotels and some houses)
Dorkhand (market area and schools)
Gareth and Shiraz (offices and markets)
Altit and Mominabad (schools and markets)
Karim Abad (schools, banks, hotels and markets)
Hyderabad (markets and institutions)
There are currently 1000 user who avail the service of HEC. To complete the job HEC team work 6 days a week and sometimes work on Sunday, in a case of emergency. The total staff members of HEC are 7 in number and only one tractor with trolley/container is available for collecting and transportation of solid waste.
Problems in collection and disposal of solid waste
Waste produced in central Hunza is of great variety it constitute the waste from general stores. Workshops, poultry shops, hospitals, clinics, bakery, government institutions, schools and colleges. This waste is not collected separately as a result paper, plastic, glass and other recyclable items cannot be used for money generation purposes.
The vehicle used for transportation of waste is not efficient and takes hours for collection and disposal of solid waste at the site. The tractor is not suitable for waste transportation because it does not meet the quality standards for SWM. The numbers of dustbins at primary collection points are insufficient and some of them are damaged. While collecting the waste in commercial area, offensive odor from poultry and biodegradable waste makes the shopkeepers uncomfortable and they start to yell at Environmental assistants. The waste disposal area in hassanabad is not suitable for dumping because it pose many environmental and health problems for dwellers of hassanabad.
Report of GB-EPA (2010)
In 2010, Gilgit-Baltistan Environmental protection Agency published a survey report "Solid Waste Quantities and Characteristics in Seven Urban Centers of Gilgit-Baltistan (GB)", according to which:
The Hunza -Nagar Domestic Solid Waste Generation Rate was around 5 metric tons per day
With 63% organic and 38% inorganic solid waste.
The total Commercial Waste Generated in Hunza-Nagar is10 metric tons.
And according to this report 6 Million rupees were allocated for Hunza-Nagar district (2012-2013).
Concluding my article I personally thanks KADO and Hunza environmental committee for their efforts to keep Hunza clean and standing firm on their motto "Keep Hunza Clean" with limited resource. I request the local administration of Hunza to allocate new dumping area for waste disposal. Due to lack of machinery and vehicles the working process is slow and inefficient, to cope this issue government should provide a new waste compactor for residue collection. I appeal to CM Hafiz Ur Rahman to pay attention at the solid waste problem in Hunza and issue orders for establishing new municipal committee for Hunza.
The contributor is a student of Environmental Sciences at COMSATS Institute of Information Technology, Abbottabad. He can be reached via gomalhunzai@gmail.com. He writes a blog www. gripenvironment.blogspot.com and tweet as @gomalhunzai.