Travelogue: Hotels in Gilgit-Baltistan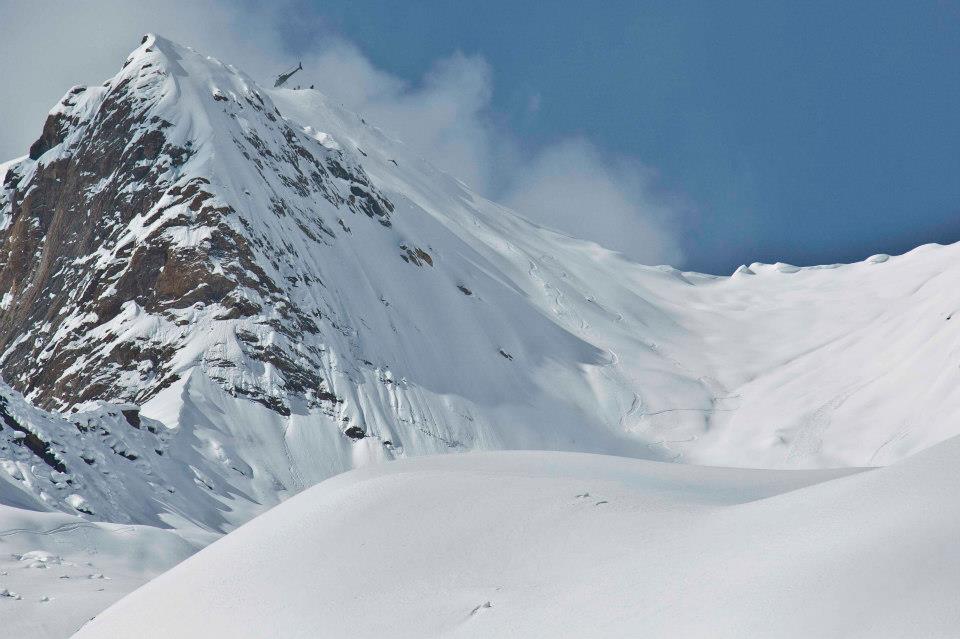 Haania Raza Ali
Standing at Skardu Airport on my way back to Lahore, my mind kept interrogating; Are we a poor country? Do we really need to beg the International World for dollars? Are we not abundant in natural resources?I had actually spent two splendid weeks in the province of GilgitBaltistan and needless to say that the province actually is "heaven on earth". From the mesmerizing lakes to the humongous mountains, from the charming, well cultured and warm hearted people to the precious gemstones found in the area, I couldn't help but praise the aesthetics of the Almighty. There are sights that can convert an atheist into a believer, people who can win your hearts instantly, food that you can't get enough of and hospitality that would make you want to come back again and again.
However, after having multiple conversations with a number of locals, I realized that despite everything being perfect for tourism to flourish, tourists have restrained from coming to these areas during the past 4 to 5 years. On inquiry three major reasons came to my notice foremost being the "threat of terrorism" & "sectarian killing" in Pakistan. Another reason for the decreasing percentage of tourists is the ignorance of the past Government in terms of investing adequate resources in these areas. And the rest can be credited to the poor service and irregularity of flights. Yet the silver lining to this dark side is the availability of some awesome recreational activities and outclasses services offered by a number of hotels/ motels in these areas.
As a writer, I only approve and recommend what I have already experienced and so I am only going to talk about the hotels/ motels that I have been to myself. JMy first stop during the road trip to Gilgit was PTDC (Pakistan Tourism and Development Corporation) Motel at an area called Baseen. If you are into adventure and not much concerned with luxuries, then it is a good spot to spend a few hours or perhaps for a night stay. The motel is ideally located as it takes about 12 hours on an average to reach Gilgit and by the time you reach Baseen you might want to take rest for some time. However, the Government needs to work on these motels to improve their standard and hence encourage tourists to take road trips (keeping in view the irregular flights).
Once you reach Gilgit the best reputed and known hotel would certainly be Serena Gilgit. The Hotel's ambiance, services, food and above all the attitude of the well-disciplined staff makes it my personal recommendation to anyone who wishes to stay in Giigit. Serena Hotel also provides its guests with transportation facility and believe me the driver would be your best guide to all the recreational activities and sights worth seeing in the area.
My next stop was Hunza, and I had heard of a number of hotels in the area that had become famous among the tourists/ locals in terms of their services and facilities including "The Darbaar" (one of the largest hotels in the area), Baltit Inn which happens to be known for its services and ambiance (with the ever famous tent-rooms), Eagle's Nest where tourists are specially guided to see the "sunset" and "sunrise" (famous for the golden peaks and enormous height where eagles actually make nests).
We specially went to Shigar just to see the very famous "Shigar Fort", one of the 17th Century ancient fortrestoredby AKTC (Agha KhanTrust For Culture). This project has had a positive impact on the development of tourism in the area and is successfully playing a vital role as a catalyst for comprehensive improvement of the local economy by generating direct and indirect employment opportunities.
Last but not the least, the highlight of GilgitBaltistan; The Khapulu Palace, "Magical" is the first word that instantly came out of my mouth after I saw the Palace. The grandeur, magnificence and traditional elegance reflected from the Palace makes one feel like a royal him/ herself. 😛 . If you love photography, then this is your paradise. Khapulu Palace has also been restored by AKTC.
I f I have to summarize the role played by these hotels and or motels in promoting tourism, then I must not forget to applaud the efforts of Serena Hotels in designing a complete program for socially responsible tourism and economic development in the Province. Moreover AKTC has done wonders in terms of converting what could have been "just remains" of the ancient culture into magnificently restored forts and palaces that serve to be a major attraction for the tourists. Whether planning a honeymoon, a group of tourists or just friends going for a vacation, Gilgit-Baltistan is a wise man's choice any day.