Ghizar Youth Congress (GYC) establishes its Gilgit wing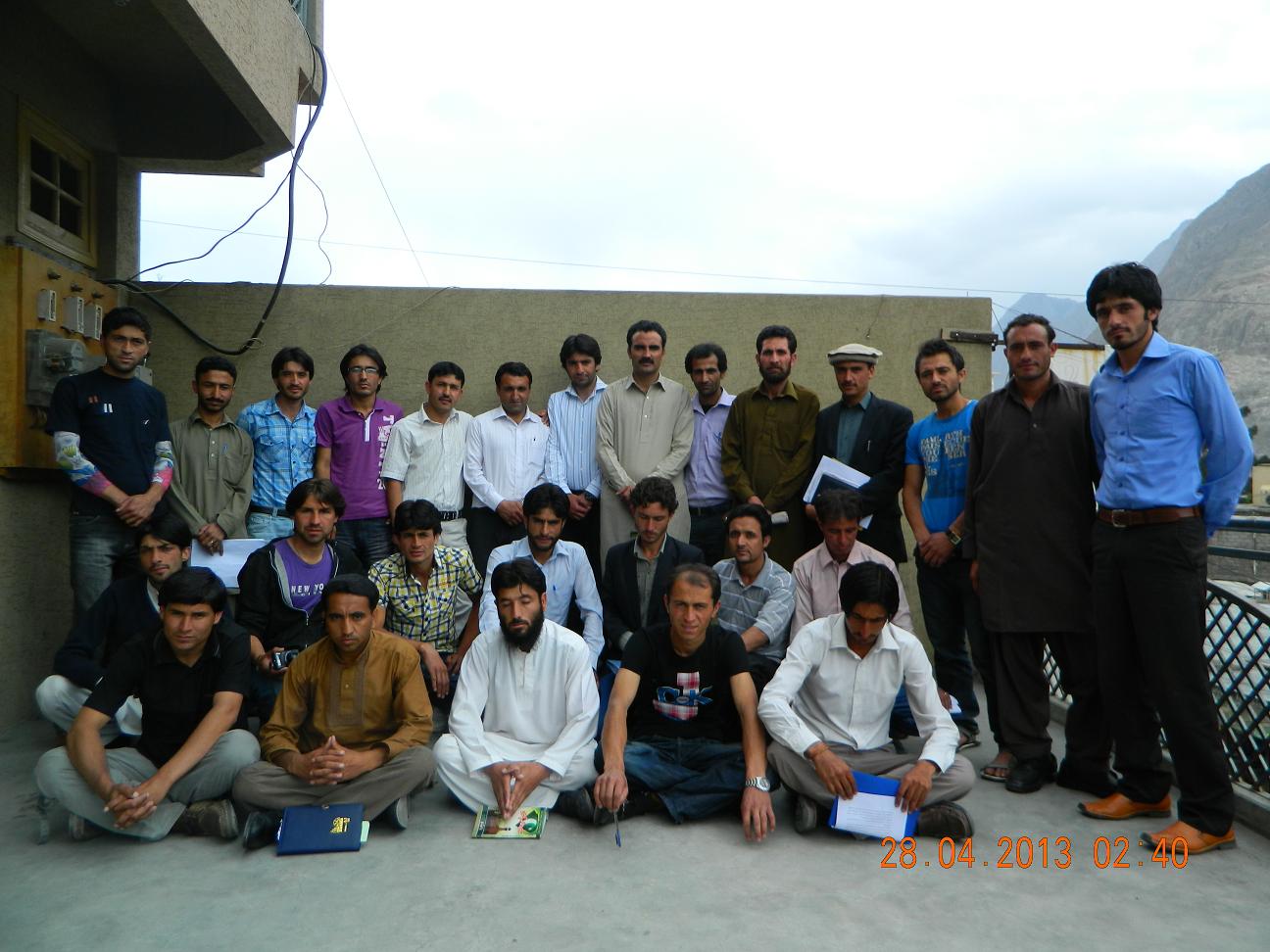 Gilgit, April 28, 2013: Ghizar Youth Congress held a meeting with the District Gilgit based youth, students, and professional people of Ghizar District in a local hotel here in Gilgit city on April 28, 2013.
The meeting was presided over by Noor Akbar Gohar, the president GYC whereas the Speaker GYC Inayat Abdali, Vice President Sham u din Dosa, organizers Mazahar Ali, Aslam Inqlabi and Abid Ali were present in the meeting.
A large number of students studying in KIU and other educational institutions in Gilgit District, youth and people belonging to different fileds of life participated in the meeting.
Participants included Didar Ali, Ibadat Shah, Ali Sher, Shah Doran, Didar Ali Yasini, Zahoor Muhammad Khan, Rizwan Ali, Saeed u Rehman, Ehsan Karim, Inayat Ali Baroshali, Shehzada Nazim, Naeem Anwar, Imran Khan, Mazahar Shah, Sajid Hussain, Abad Ali, Mazhar Ali, Muhammad Karim Broshali, Abid Karim, Islam u din, Muhammad Ayub, Hyder Ali Shah, Iqbal Shah, Sher Nabi Khan, Pinin Ali Shah Ronaq, Sihat Ali  and others.
The aims and basic objectives of formation of GYC were shared with the participants. The participants appreciated the initiative and declared it as the need of the hour. They expressed the happiness over the way youth is standing up and the youth activists are working. They pledged all sort of support for the cause of Ghizar and youth of Ghizar. It was pledged that they will stand as one people against any injustice made to youth and people.
Addressing the meeting the cabinet members said that there is no political motive behind the formation, it is to unite youth on one platform, to nurture them and enable them to play their role in the society as a pro-active, well informed, cultured and strong youth for formation of a healthy society. The youth with affiliation with other political or other platforms are well come if they agree with the terms of GYC.
Ghizar Youth Congress Gilgit Wing was also formed in the meeting. Abad Ali was appointed as President, Syed u Rehman Speaker, Sihat Ali Secretary Information,ejaz Ahmad Railey Deputy Speker, Imran Khan Co-ordinator whereas Rizwan Ali and Shehzada Nageen were appointed as the Organisers  of District Gilgit. Parity of representation was maintained among Tehsils of the District while appointing the cabinet members of GYC Gilgit Wing.
It was decided that the Oath taking Ceremony of the Central and all other units of the Congress will be held on coming Saturday, May 4, 2013 in Gahkuch.