Hunzukuzhan in Scandinavia – II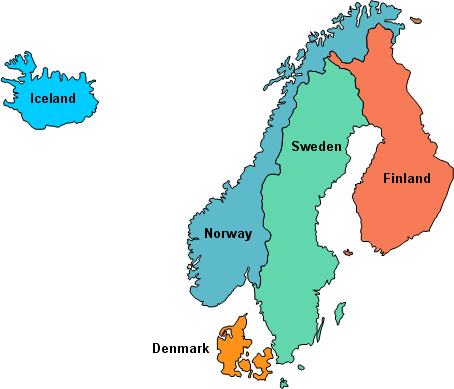 Shaukat Ali Khan 
The second article's objective is to give general awareness to prospective students about the higher education and residence, that I have experience in Scandinavia ( (Denmark, Finland, Norway and Sweden).
First and foremost is the recognition and standard of universities. All universities in Scandinavia have close collaboration with the industry and the standard of education is quite high. All the facilities for research and development are available for the potential students, including 24/7 access to the computer labs and study rooms. The universities are run and owned by the government; recognition and degree accreditation is not an issue.
Second part of the article relates to fees and living expenses. Before 2004 Masters level education was free in all Scandinavian countries. In 2004 Denmark implemented fee for all international students outside Europe which was followed by Sweden in 2011. In addition to their living expenses students have to pay the tuition fee in Denmark and Sweden which is approximately 80,000 Dkr (Danish Kroner) and 100,000 Skr (Swedish Kroner) per year. (Upward PKR1300000 per year). But there is nothing to worry about as Finish and Norwegian universities are still offering free education to all the international students in their Master's degree programs. The standard of education is same as Denmark, Sweden and rest of the European countries and there is no tuition fee, yes it's still possible to get higher education without paying any tuition fee. Education is offered in a range of fields, from technology to social sciences and medicine to engineering.
Students have to arrange for their living expenses. The living expenses are in the range of PKR 35,000 to 90,000 per month, depending on the living options opted by the students. Most students from south Asia and Africa share their accommodation which then reduces their living expense. Sharing options are mostly available for male students and female students have to rent a separate room which normally costs them PKR 35,000 to 60,000 per month. The expensive part is the accommodation. Food is comparatively cheaper. Some students get some type of part time jobs which covers their living expense. Getting a part time job also depends on the city where they live. The chances of getting any part time job is bit better in large cities compared to small cities and towns.
Generally the academic session starts in January-February and August-September every year, so the admissions open in December-February and July-September for the following sessions.
The admission processing time takes 3-5 months after submitting the required documents. Successful students get notification regarding their admission followed by the letter of admission from their university. Based on the admission letter students then apply for their visa which normally takes 4-10 weeks processing time after submitting all the required documents and visa processing fee. My advice is to prepare all the required documents for visa during the processing time for the admission, so that students can apply as soon as they receive the admission letter.
For the admissions and the visa requirements please visit the links below.
For universities:
http://shaukatalikhan.com/education/
For visa: