Hunzukuzhan in Scandinavia – III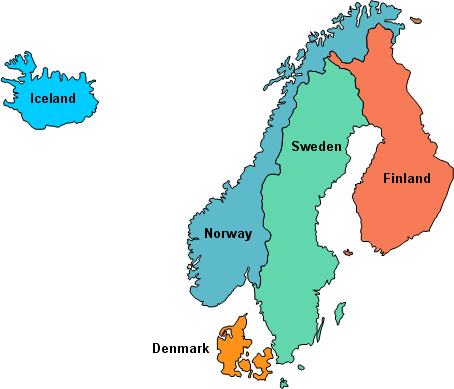 By Shaukat Ali Khan (shaukatali4@yahoo.com)
The third article's aim is to give general awareness to prospective students about the admission requirements especially for the master's degree programs in Scandinavian universities.
'The secret to getting ahead is getting started' –Mark Twain
With reference to the above statement by Mark Twain it's important for prospective students to start their admission process and first part is to find the requirements for the admission. In any master's degree program below are the general requirements.
•HEC attested photo copies of transcripts and degrees of 16 years education (completion of 4 years bachelor's degree or 2 years bachelor's degree plus 2 years master's degree)
•Board attested photo copies of SSC/O-levels and HSSC/A-levels certificates
•IELTS test results (Minimum 6 score)
•Statement of purpose (Why you need admission and how it shall benefit you, your society and country)
•Two recommendation letters from your earlier educational institutions
•Recommendation letter(s) from the current employer (if available)
•Medium of instruction certificate from your earlier educational institutions
•Passport photo copies attested by the notary service
•ID card photo copies attested by the notary service
•Any other useful and available document (including voluntary services certificates, sports certificates and any other achievement certificate)
Interested students may visit relevant websites below more often during December to February and July to September and send their admission application online. After submitting your online application send all the highlighted above documents to the address mentioned on the admission form within 15-20 days.
By using the same credentials and code used online in the admission form the students may check their application status online.
All the interested students may start preparing the required documents, as all the attestation process takes enormous amount of time and it is almost impossible to prepare all the documents at the last-minute. Generally it takes 1-3 months to prepare all the required documents.
Below are the general requirements for visa.
•Two sets of visa application forms dully filled and signed
•Visa processing fee receipt -Admission letter from the university
•Minimum two pictures according to the required size and color
•Bank statement/any scholarship letter (if applicable)
•HEC attested copies of transcripts and degrees
•IELTS results -Passport photo copies
•ID card photo copies
•Any other document given on the relevant embassy website
'All growth depends upon activity. There is no development physically or intellectually without effort, and effort means work' – Calvin Coolidge
Prospective students have to set their individual goals to meet; backed by motivation, dedication, hard work, agility, patience and honesty. These are few requirements for a good career particularly in the western world.
In my next article I shall share with my readers the different aspects of work and life in Scandinavia.
Useful links:
http://shaukatalikhan.com/education/
For admissions in Norway
http://www.studyinnorway.no/sn/Study-in-Norway
For admissions in Finland
http://universityadmissions.fi/?page=flashtest
For admissions in Denmark
http://studyindenmark.dk/study-in-denmark/admission-requirements
For admissions in Sweden
http://www.studyinsweden.se/
For IELTS
http://www.ielts.org/