GB government asked to vacate office of Skardu Press Club, or face region wide protest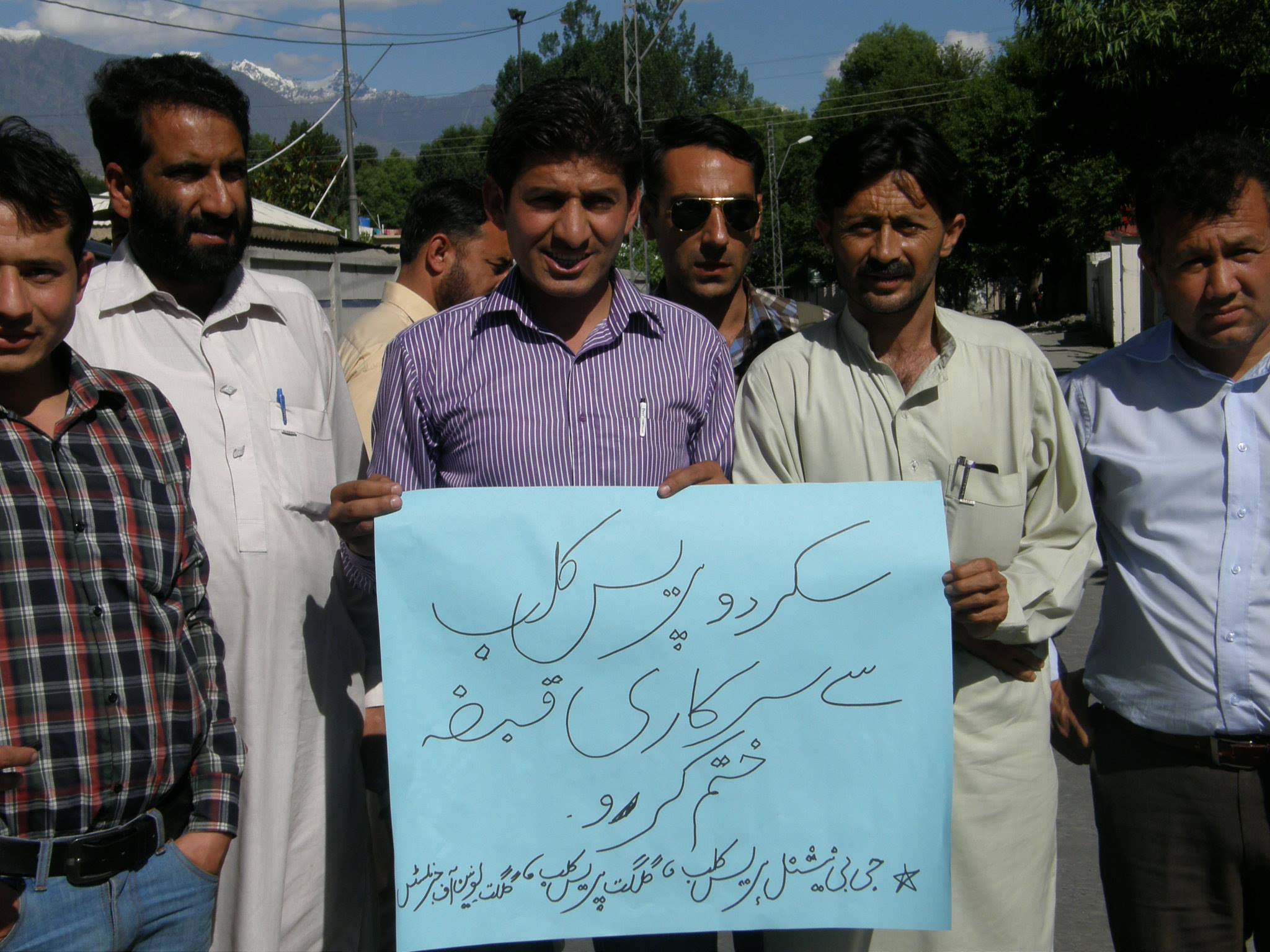 Our Correspondent
Gilgit, May 30: Officials of the Gilgit Union of Journalists staged a protest demonstration today in Gilgit city, demanding of the GB government to vacate office of the Skardu Press Club. "If the office is not vacated on emergency basis we will spread the protest drive throughout the Gilgit-Baltistan region", a statement shared with the media said.
Members of the Gilgit Press Club and Gilgit-Baltistan National Press Club held a protest demonstration in Gilgit today against the forceful occupation of the Skardu Press Club's office building. They alleged that the anti-media step had been taken on the advice of Syed Mehdi Shah, Chief Minister of Gilgit-Baltistan. Carrying placards, the journalists also raised slogans in support of media freedom and against what they called the efforts to silence the press.
Tariq Hussain Shah, President of the Union of Journalists said that by "occupying" the office of the Skardu Press Club, the Mehdi Shah sarkar has tried to oppress the voice of the media. He assured the journalists of Skardu about the support of their colleagues from across Gilgit-Baltistan region.
A couple of days back the government had forcefully vacated the building of the Skardu Press Club and erected a tent in front of it. Journos across the region are up in protest against the move and are demanding of the government to withdraw from the building, or face protests and boycott.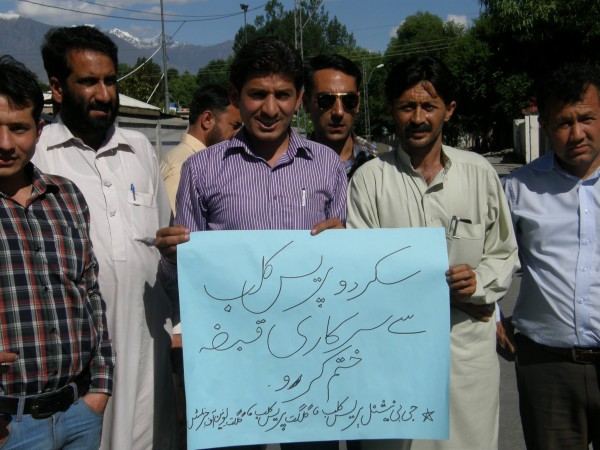 Members of National Press Club Gilgit-Balitstan and Gilgit Pess Club protesting against forceful occupation of the Skardu Press Club office building