MLA Mufti Abdullah from Ghanche passed away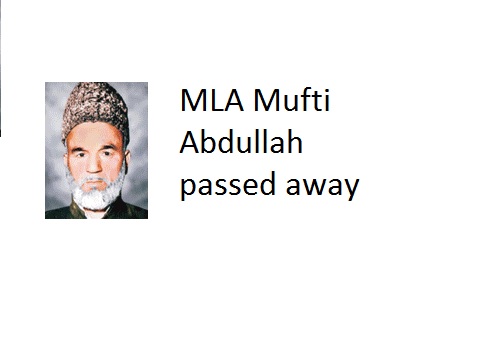 Islamabad: Mufti Abdullah, member of the Gilgit-Baltistan Legislative Assembly and a renowned religious scholar, passed away today in Islamabad. He was undergoing treatment at PIMS for almost one week. He was 81 years old.
The dead body was dispatched to his native village in Khaplu, the headquarters of Ghanche District.
Mufti Abdullah was a leader of the Noor Bakhshi Muslims. He was author of many books on religion.
The death of MLA Mufti Abdullah has been condoled by Governor Pir Karam Ali Shah, Chief Minister Syed Mehdi Shah, Speaker Wazir Baig, Hafiz Hafeezur Rehman, PMLN leader and other social and political leaders.