The growing cinema culture in Karachi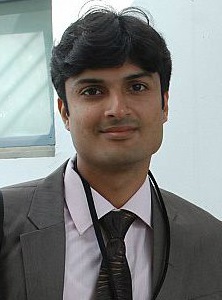 By Farhan Jumani
Cinema going and movie watching were the most famous trends in early 1960s in Pakistan. However it went into hibernation on the eve of TV Glamour. Now again watching the movie in a cinema is a growing trend among the people particularly youth of Karachi.
Karachi is a megacity with a large part of its population comprising youth. Youth has a potential to bring about the change, but it's quite disheartening to see that our youth is attracted towards the facet of Cinema culture. Previously watching movies in cinema was understood as one of luxurious activities which the elite youth were to afford; however, there were some local cinemas where the middle class youth has access.  At present the situation is rapidly changing. The digital 3D cinemas have been introduced in the heart of the city which is providing to a greater extent an entertainment to the youth. Those cinemas are offering movie shows at a reasonable cost by which the gap of social status is also reducing, the environment of those cinemas seems pleasant.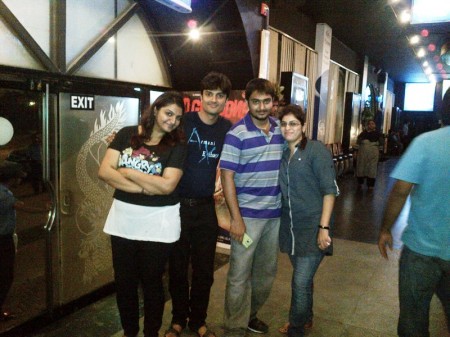 At present when youth has limited places for the entertainment due to the security, political situations and working stress. The cinema settings are giving them a time to get out of their cramped homes and enjoy for themselves.
Keeping the challenges in view, this paper will make the efforts to provide the solutions and to request authorities- to reflect and to see the situation from the different lens.
Youth is very important part of the population. In today's context when we can think to create a healthy environment, youth have that potential to bring about a change. The movies have the potential to stimulate them to change by developing their social identity. Sometimes youth adopts the new fashions from the movies and simply copy what their favorite actors and actresses do without thinking about that content and context. This is permissible within the limits, but the movie maker has different styles to project the message. These cinematic representations give the different lenses to experience those types of ideas which loosen our societal values and norms.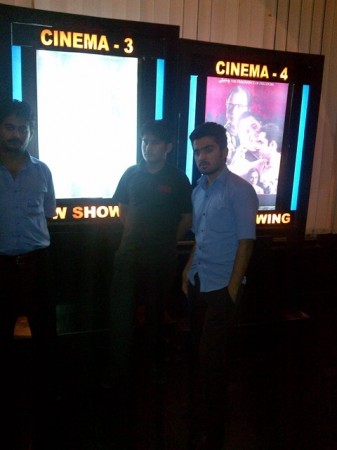 Mostly, we have a trend to show Hollywood and Bollywood hitting movies and through these movies, youth explore the global situations and norms. Thus, they are aware of the situations and issues of others but they are not aware of the issues of their own local context. By these movies the societal transitions of values and exchange of thoughts with each other is moving very fast. As a result, this brings the challenge of national identity. In other words; they live in Pakistan but entertain foreign values. This causes tensions and strife in youth's mind towards local and global values and norms. The western lifestyle is very different from our context such as self centered approach, but our system encourages the society centered system in our context, etc.
Therefore, educate youth to change the perspectives. They should know what to choose from western movies and what to leave, because today knowledge is coming from the west, we can adopt and adapt the good ideas and values which are beneficial for society such as Pluralism, Patriotism, Valid ideas, Economic theories etc. Movies can be the best tool for entertainment and learning's to youth, if made well to address societal issues.
 The movies have the power to shape the entire personality of youth. They will change the lenses to see if we promote good things and discourage evil effects. The cinemas committee should discourage movies propagating violence, drugs and alcoholism which remain as a hallmark in fashion- and give rise to religious extremism.
The cinemas should promote educational documentaries on cultural diversity that could share the notion of pluralism, the religious movies which communicate the essences of good values and portray social issues prevailing among different communities and societies with their solutions to those issues that can contribute in thought making process of social and cultural norms and values among youth. Such movies that could address contextual issues like empowerment of women, importance of early childhood education, the elements of diversity and cultural pride through education. In a nutshell, the movies and documentaries which give the ethical and morals to learn, and give awareness to look at the societal issues from different approaches, create critical thinking and reflecting habit and able to analyze the current scenario.
Today, movie making and watching is a globally accepted trend, it is considered to be the best way of entertainment, education, cultural cultivation and economy development. We should capitalize the increasing movie watching trend in our society and be made it to be result oriented. We should project our values, culture and ethics through movies to cultivate the healthy trends and make our society progressive.
We should highlight the villages and far flung areas of Pakistan with their positive and easy to follow traditions for educational purposes.
If authorities reflect on above model and design the policies which give directions to cinema system. This increasing culture of cinema can play a vital role to bring the change in developing the personalities of Youth and to create healthy environment. It will attract more investors to invest in this industry- so that more cinemas will be developed in different cities and can grow to the economy. The new opportunities in this genre will be developed- but there is a need to enforce proper directions to save the youth from the curse of social evils.
The writer is an educationist. farhanjumani@gmail.com