"Gulmit-Hussaini section of Karakuram Highway to be reconstructed within 3 months": CRBC official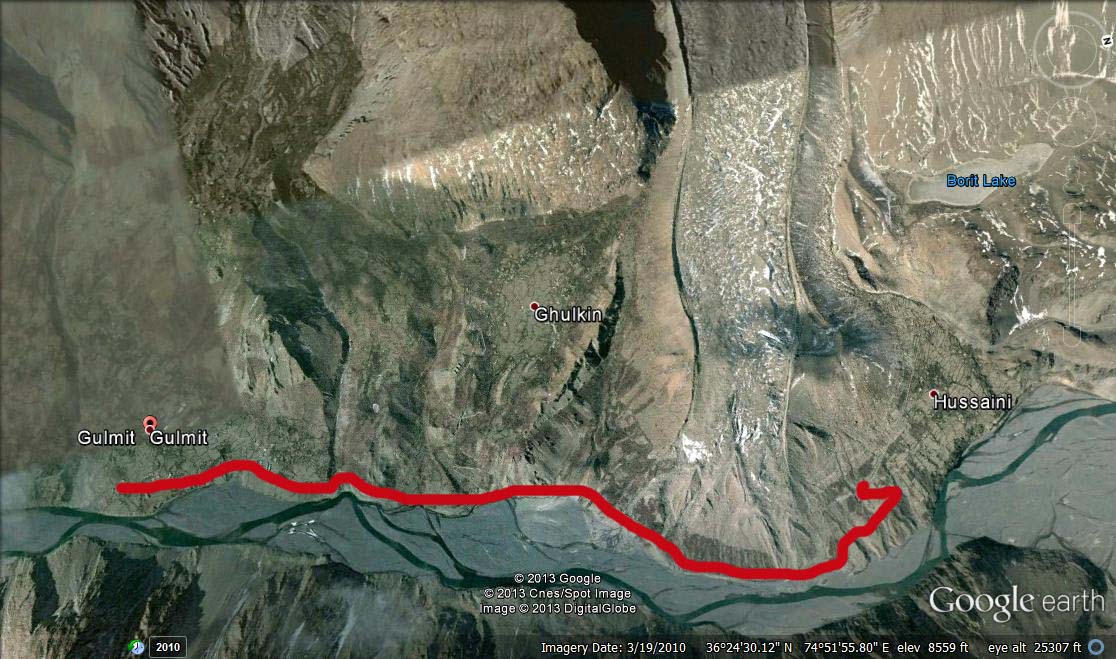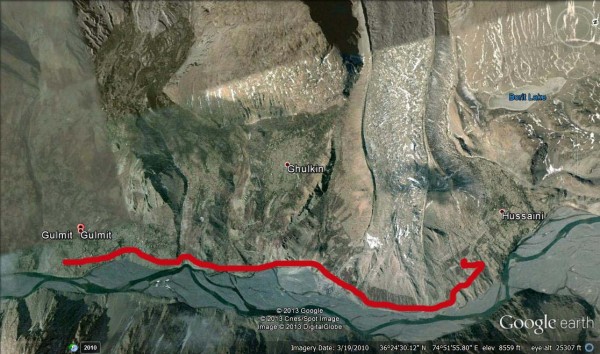 Our Correspondent 
Gulmit, September 16: The Gulmit-Hussaini portion of the damaged part of Karakuram Highway in Gojal Valley (upper Hunza) will be completed within three months. This was stated by an official of the Chinese Roads and Bridges Construction Company (CRBC) at a ceremony held here.
The road has been disconnected for more than three years due to the water surge in Hunza River caused by the Attabad Landslide disaster.
A make-shift road has been constructed in the region but it was in shabby condition, causing great inconvenience for commuters and traders, alike. The local farmers who had lost their land due to the construction of the make-shift road were not compensated by the district administration and the Gilgit-Baltistan government. They have demanded payment of compensation for the loss of land.
The reconstruction work started today after an inaugural ceremony in which notables from different parts of the valley participated.
It is pertinent to note that the Karakuram Highway between Ghulkin and Hussaini passes through hazard-prone terrains, affected almost every year by floods from a near by glacier. The local people have urged the authorities to look for a long term engineering solution to increase viability of the project.