Families affected by KKH expansion project suffering due to Gilgit-Baltistan govt's apathy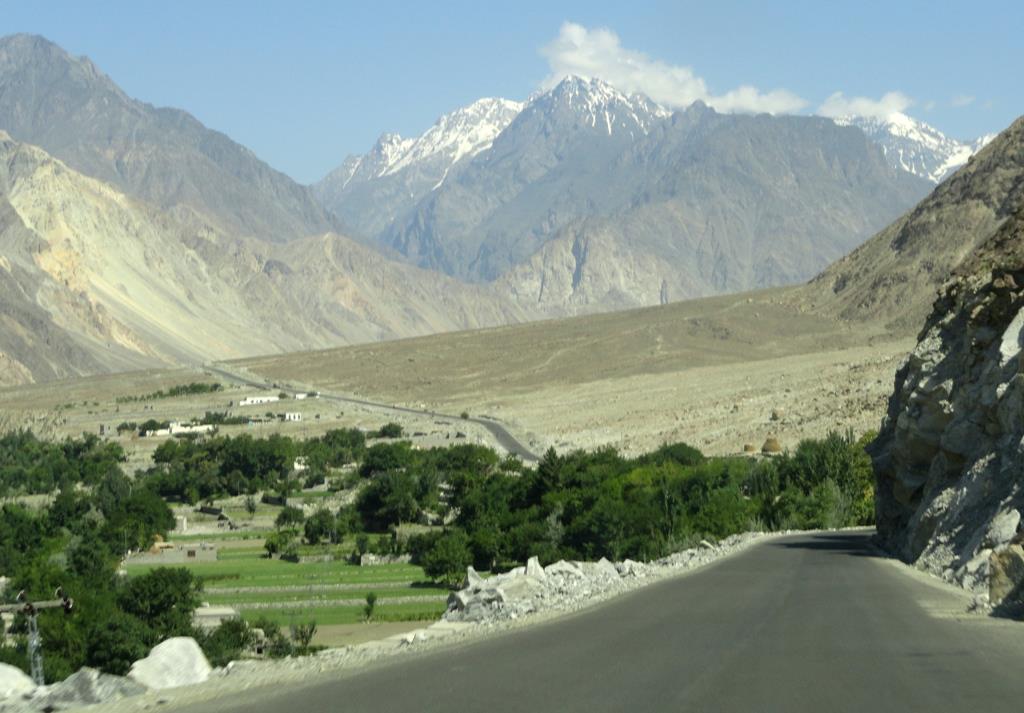 PT Report
Gilgit, September 28: Thousands of families affected in three districts of Gilgit-Baltistan, due to the expansion of Karakuram Highway, are suffering due to loss of rare livelihood means over the past several years. In order to widen the road, the Chinese contractor company has bulldozed orchards and fields, crushing thousands of trees in the process, inflicting heavy financial losses to the farmers in the land scarce mountain region.
The expansion work has been going on since the Musharraf regime, almost seven years back, but the affected families have not been able to get the rightfully deserved compensation amount. Successive administration officials and political leaders have failed to address grievances of the families, despite of umpteen promises and setting of deadlines.
"It is surprising that at one hand the government is trumpeting that the project would lead of an economic boon in the region, but on the other hand thousands of families have forcefully been deprived of livelihood means", Muhammad Aslam, a local resident from Gojal Valley told this correspondent.
It is pertinent to note that in the past the KKH has been blocked by the affected people in protest, demanding compensation.