Decision on Hunza-Nagar headquarters to be announced soon: Mehdi Shah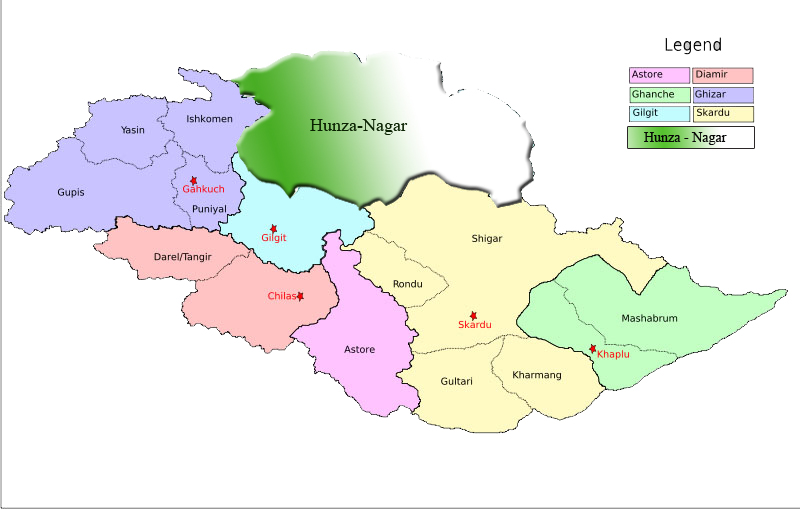 Our Correspondent
Gilgit, January 31: GB Chief Minister, Syed Mehdi Shah, has said that a meeting of the elders of Hunza-Nagar will be convened shortly in which the final decision regarding the district headquarters will be made. He said that the decision will reflect the will of majority of the people.
Speaking to a delegation led by GBLA Speaker Wazir Baig, , the CM also said that projects related to public welfare should be finished on time and delays will not be tolerated.
He said that all out efforts will be made to reconstruct a water channel and road in the hazard prone Hussainabad-Mayun region.
Hunza and Nagar were former rival chiefdoms with a history of wars and feuds. The establishment of the district headquarters, a central  has been lingering on for more than 3 years because of lack of consensus, fueled by historical mistrust and modern economic and political interests.
Majority members of a parliamentary committee, comprising of GBLA Speaker Wazir Baig, Technocrate Mutabiat Shah and Law Minister Wazir Shakil, had voted in favour of establishing the district headquarters at Saas Valley, upper Nagar.
However, MLA Muhammad Ali Akhtar, who is also GB's finance minister and member of the parliamentary committed has been opposing the idea. He has suggested that instead of Saas Valley, the headquarters should be established in Chalt or Sikandarabad, in the lower Nagar area, which his his constituency also.
Some groups and forums from Hunza Valley have also opposed the idea of establishing the headquarters in Saas Valley, Nagar.