Barjees assures mountaineers safe travel, climbing activities in GB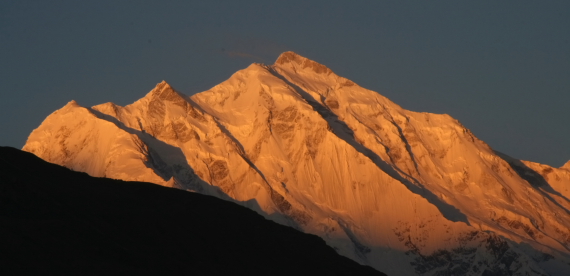 Islamabad, Oct 1: Minister for Kashmir Affairs and Gilgit-Baltistan Chaudhry Barjees Tahir on Tuesday assured the international mountaineers and tourists of all possible measures for their safe and secure travel and climbing activities in GB. "In June this year an unfortunate incident of terrorist attack occurred at the Diamer Base Camp of Nanga Parbat. As Minister Incharge of Gilgit-Baltistan, I take this opportunity to assure the international mountaineering community that the Government of Pakistan is ensuring all possible measures for their safety," he said while addressing the concluding session of a two-day general council meeting of the Union of Asian Alpine Association (UAAA).
The meeting was organized by Alpine Club of Pakistan (ACP) here.
The minister termed the meeting a significant gathering of mountaineering community from Asian countries, which he hoped, would help promote mountaineering and tourism in Pakistan, blessed with the most unique landscapes, adorned plains, beaches, deserts and mountains.
It is Gilgit-Baltistan where three gigantic and spectacular mountain ranges of the world namely, Karakoram, Hindukush and Himalyas meet, boasting one of the richest collection of high peaks on earth, including the five peaks rising above 8,000 metres, topped by the second highest rocky pyramid – Chogori, the K2, he said. "Besides high mountains, there are numerous glaciers longest outside the polar region," he added. He said, "The enchanting and luring valleys of Hunza, Shigar, Khaplu, Ghizer and Astore adorned by crystal blue lakes have lured tourists from all over the world. In short Gilgit-Baltistan can well be called a paradise on earth for mountaineers, adventure seekers and nature lovers."
Meanwhile, the two-day meeting of the UAAA ended with a pledge to make concerted efforts to preserve environment while promoting mountaineering in the Asian region.
As many as 27 delegates from eight Asian countries attended the UAAA General Council meeting.
The meeting, besides discussing environmental protection and ecological conservation of mountains and forestry, also re-elected Dr In-Jeong Lee President of UAAA for another term. (APP)