Tributes paid to Giyari martyrs, COAS says remaining 7 bodies will be taken out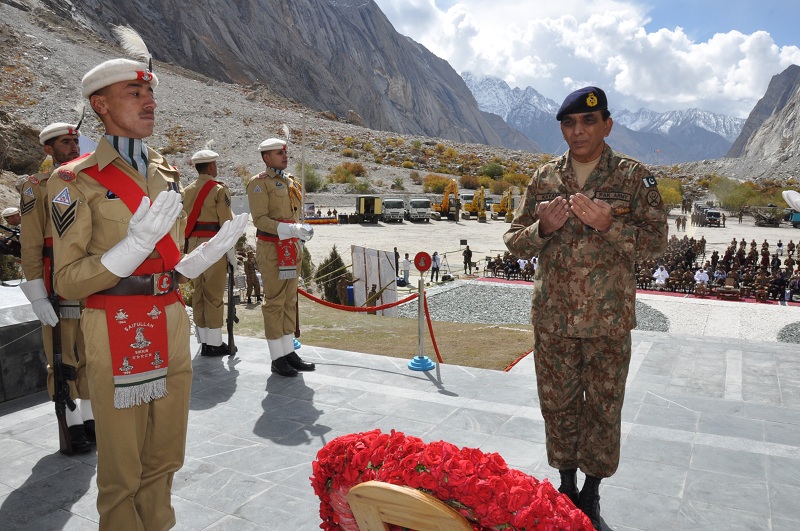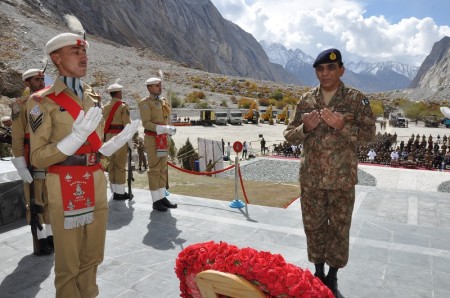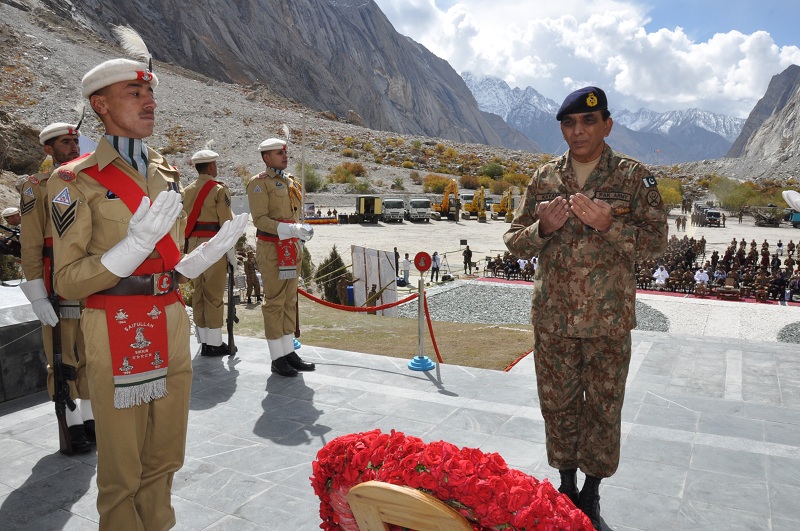 Gilgit, October 2: COAS, General Ashfaq Pervez Kayani, visited Giyari today to attend a special ceremony held in memory of the 140 soldiers and civilians who had become victims of a massive avalanche two years back.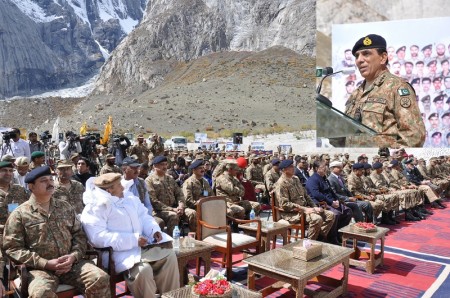 Addressing at the special event at Giyari, Kayani said that 133 bodies have been evacuated from the debris and search for the remaining 7 is in progress. He praised the sacrifices of the martyrs and repeated his resolve to take all the bodies out. He said that the experts had suggested to declare Giyari as a collective grave, in view of the difficulty of task of evacuating bodies from under thousands of tons of debris, including rocks and ice. He praised the teams for making the evacuation of 133 bodies possible.
The Army Chief also laid floral wreaths on a monument constructed in memory of the martyrs.
The ceremony was attended by GB Governor, Syed Pir Karam Ali Shah and Chief Minister Syed Mehdi Shah, along with senior government and military officials and relatives of the martyrs.
Around 140 soldiers and civilians associated with the Pakistan Army had been martyred by the avalanche that struck a military base in the Giyari sector of Siachin on 7th April, 2011.
This special event had to be delayed earlier due to inclement weather conditions.