Teacher's Day celebrated at Boys High School, Khaplu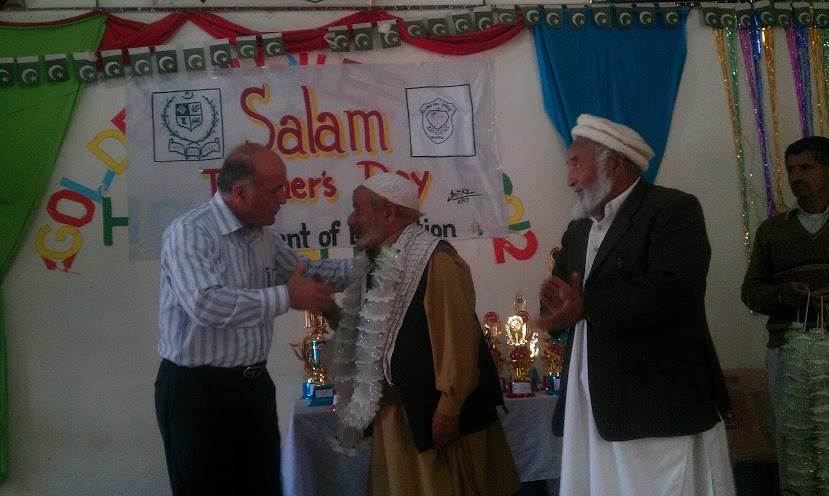 PT Report
Khaplu October 5: Salam Teacher Day was celebrated at Federal Government Boys High School Khaplu, one of the project schools of PDCN.
Syed Zakir Hussain , Deputy Director of Education District Ghanche was the presiding guest while Dr. Maula Dad Shafa was the chief guest of the gathering. Students presented different program items including songs, speech and drama.
Retired teachers of the area were presented garlands. Addressing the gathering President Teachers Association of Ghanche said it should be celebrated at official level in each districts of GB. He also presented the demands of teacher association.
The ex-Headmaster of the school appreciated the effort of the PDCN and the school management for celebrating the day. Deputy Director Education Syed Zakir Husaain also appreciated the celebration of the day and highlighted the PDCN effort for quality education in the district. Dr. Maula Dad Shafa made presentation on excellence in Education. He highlighted the role of teachers in education. He also briefed the gathering about EDIP project and its impact. Numbers of students and teacher attended the gathering.k2
The program jointly conducted by PDCN and the Boys High School Khaplu.