Chairman and Board of Trustees of SRDPT failed to safeguard rights of all Trustees: PR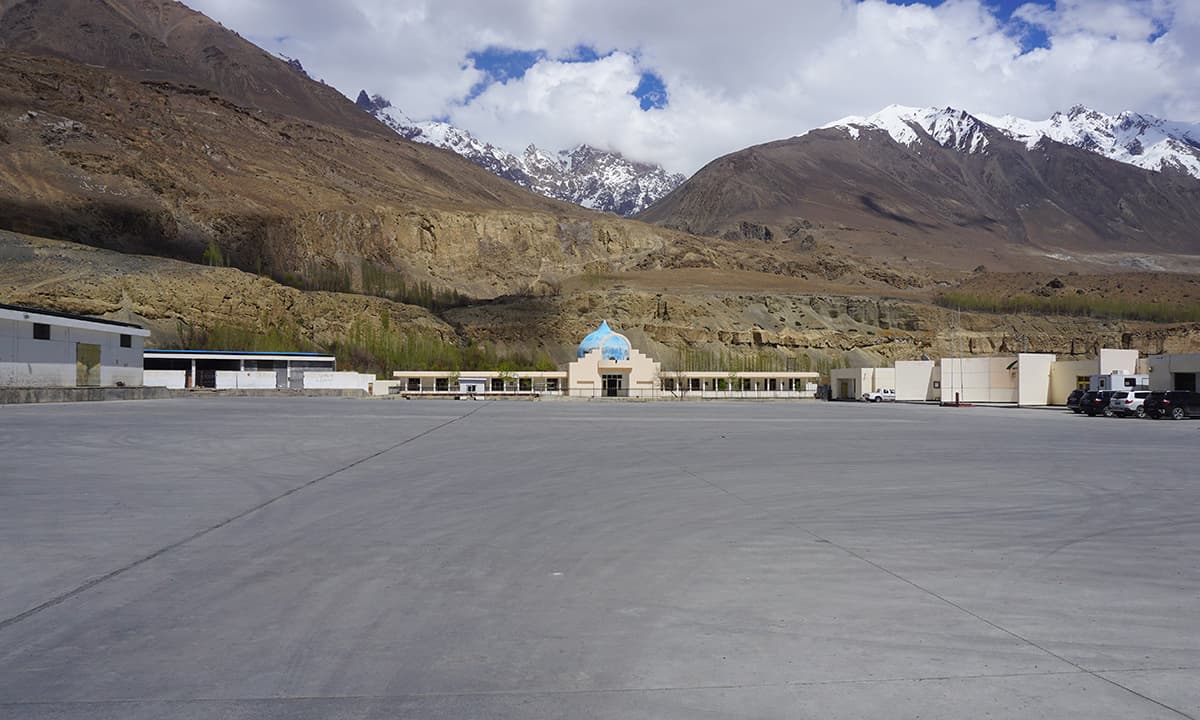 Gilgit (Press Release): In response to Chairman Silk Route Dry Port Trust (SRDPT), Sost's public announcement on social and printed media on April 19, 2018, where he has asked the trustees to submit their reservation on contract for cooperation in management and operation of Dry Port Sost with National Logistics Cell (NLC) executed on 13.11.2017; Trustees of Silk Route Dry Port Trust (SRDPT), Sost have submitted their observations/reservations on May 09, 2018 with signatures of 154 trustees.  These observations are strictly related to the terms of agreement and it is impact on the rights of Trustees of SRDPT, Sost.
The letter explained the deficiencies related to type of agreement, tenor of the agreement, lease extension clauses, assurance of local employment, meritocracy, mechanized commitments, proper description of land along with building and its valuation thereof, income share percentage & detailed sources of incomes, Bank account of SRDPT, expansion plan, budget allocation, monitoring team to ensure expansion and review the budget, level of interference of SRDPT in affairs of Dry Port and loss sharing percentage.
Trustees are of the opinion that Chairman and Board of Trustees (BOT) have not been able to safeguard the rights of the trustees; terms of the agreement have been agreed unilaterally without the consent of majority trustees in violation of Trust Deed & noncompliance of AGM-2016 minutes of the meeting.  The trustees shared their concern on recent propaganda against the SRDPT in print media and social media from the Chairman of SRDPT which can put financial losses and damage the reputation of SRDPT.  They feared that these acts from BOT's suggest that some of the trustees may have received unauthorized personal benefits and have compromised on the rights of majority trustees.
In order to overcome the above deficiencies, they have demanded to review the agreement contents with NLC and share a revised agreement draft with all trustees in AGM for prior approval from majority of the trustees.
The Trustees have asked for detailed explanation / reply on all the above observations with documentary evidence not later than May 20, 2018.
Furthermore, the trustees also demanded to issue letter for AGM latest by June 25, 2018 to all trustees of Silk Route Dry Port Trust, Sost for Extra Ordinary General Body Meeting in the month of July, 2018 preferably during the period July 12, 2018 to July 18, 2018 to clarify their position on the above issues as well as share the management & financial report. It is pertinent to mention here that AGM has not been called since Oct-2016.
The Trustees are not against this agreement with NLC but are concerned on terms of the agreement and misuse of authority from Chairman and BOT. The trustees rejected the allegations from BOT that they represent any party or are against our Pak Army and have warned the Chairman to stop threatening trustees and maligning Pak Army in future.
The trustees are hopeful that the Chairman, Vice Chairman and members of Board of Trustees of SRDPT will consider their observations on the agreement with NLC, will properly address it and will meet the deadlines. Otherwise, the trustees, reserve the rights to contest the terms of this agreement with Court of Law or other regulation body.