Almond blossom in December baffles farmers of Hunza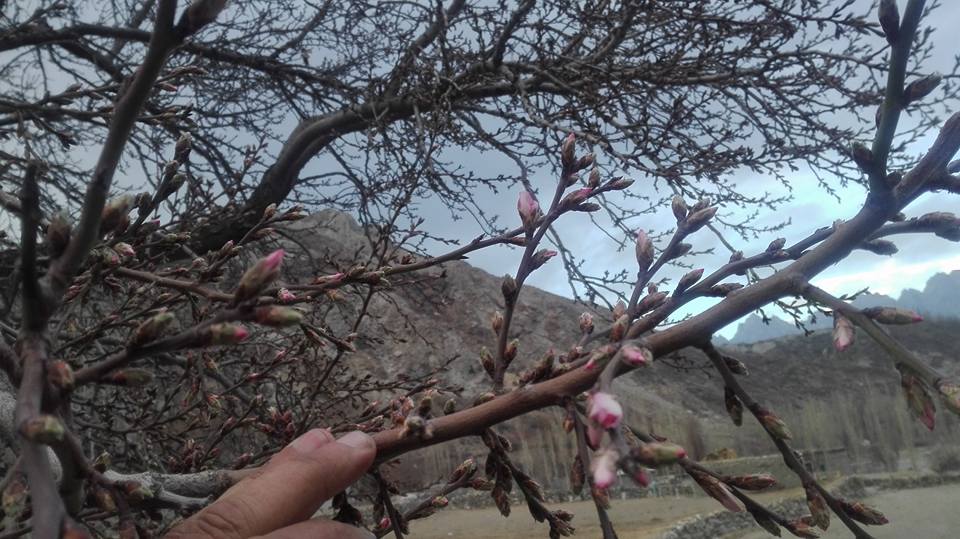 Hunza: In some parts of the Hunza District people are reporting the blooming of almonds, some species of roses and, also, the growing of grass. The phenomena has been reproted from some central parts of Hunza, as well as from Gulmit and some surrounding villages of the Gojal Valley.
The winters, especially from December to February, are otherwise severely cold in the region. The land freezes and all vegetation is lost. This year, however, the Almonds have bloomed, and some species of other plants can also be seen here and there.
Some call it the result of climate change, and the shifts in local weather patterns, while others are not sure about what is happening.
The following photographs have been posted by Raja Hussain Khan, a resident of Gulmit.