Schedule of three-day Silk Route Festival announced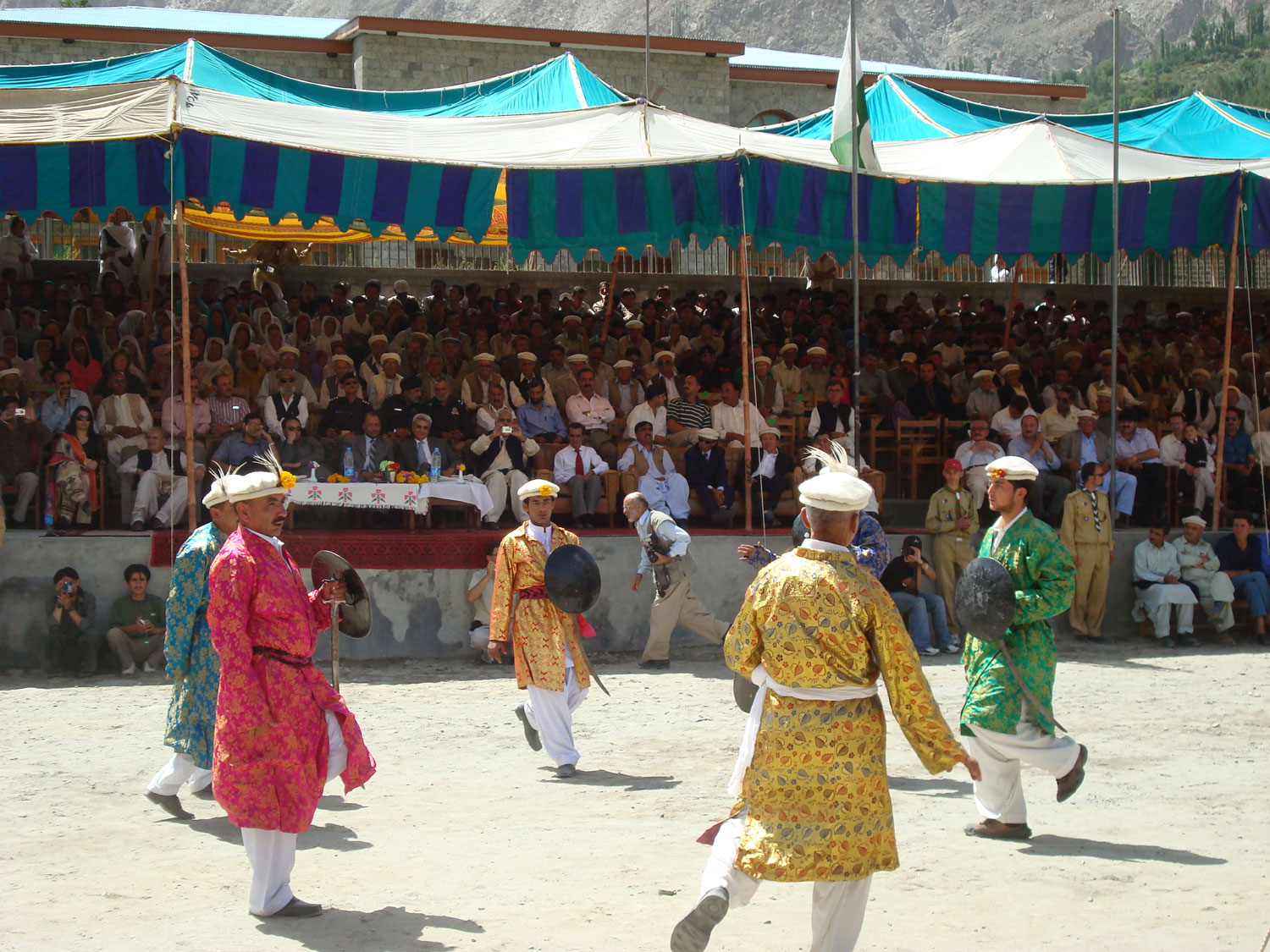 Gilgit: Organizing Committee of the three-day Silk Route Festival has announced the event's schedule today. According to the schedule, the event will commence at Karakuram International University on 27th October and conclude at Gulmit Polo Ground, in Gojal Valley, Upper Hunza, on 29th October. Events will also be held in Ghulmet (Nagar) and Altit (Hunza).
Details of the festival are appended below for our reader's interest and information.
Gilgit-Baltistan, Jewel of Pakistan-
Welcome Session Venue: Karakoram International University (KIU), Konodas Gilgit
Reception by Brass/Pipe Bands
Ribbon Cutting at KIU
Opening remarks by, Chief Secretary GB
Address by Advisor to Chief Minister on Tourism, GB
Role of KIU in connecting Silk Route Countries by Vice Chancellor, K.I.U
Screening of Documentaries on Gilgit-Baltistan
Remarks by the Chief Minister, Gilgit-Baltistan
Visit of Cultural stalls and cultural performances
Opening Ceremony of Silk Route Festival Venue: Shahi Polo Ground, Gilgit

Opening Ceremony Silk Route Polo match (March Pass, Tug of War, Polo Match)

Silk Route Gems and Jewelry Expo, Venue: Gilgit Serena Hotel, Gilgit

Facilitated by: Minerals and Industries Department GB and Gilgit-Baltistan, Gems and Minerals Association.(GBGMA).
October 28, 2013 (Monday)
Setting foot on the Everlasting Silk Route, Venue: Rakaposhi View Point, Nagar
Continental collision point
Ancient Silk Route caravan demonstration
Anglo Brusho War 1891 site
Tunes and Dances of Silk Route, Venue: Altit Fort,  Altit Hunza-Nagar
Silk Route Cultural show (Cultural Performances, Songs, Silk Route Tunes)
Visit of Altit Settlement and Altit Fort
Showcasing Silk Route Craft; Venue: Karim Abad Polo Ground
Opening of Silk Route art and craft show
Visit of Baltit fort and traditional food fiesta 
October 29, 2013 (Tuesday)
Closing Ceremony of the Silk Route Festival, Venue: Gulmit Polo Ground, Gulmit  Gojal, Hunza Nagar
Reception and welcome by the Wakhi Tajik Cultural Association
March past, Desi band performance
Welcome dance by elders of Gulmit Village
Wakhi-Tajik Cultural songs
closing remarks by the Federal Minister for KA&GB