Youth from GB discuss political issues at a gathering in Karachi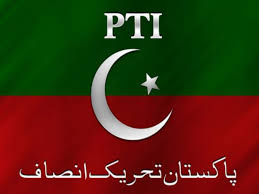 Karachi (PR):  On 27th Oct 2013, a number of PTI youth and students from Gilgit-Baltistan gathered in Clifton Karachi to brainstorm ideas and get suggestions from every participant for the foundation of PTI-Gilgit-Baltistan Karachi Chapter.
Central Representative of PTI/ISF-GB, Ali Taj briefed the participants about position of the party organization and position in the different regions and areas of Gilgit-Baltistan.
Addressing  the meeting, a youth leader from district Ghizer, Khushal strongly demanded the formation of a well structured platform for supporters of PTI from Gilgit-baltistan, residing in Karachi.  Moreover, Mr Syed Mehdi Ali, a student from Baltistan expressed that PTI workers from GB living in Karachi needed a platform to contribute their part in brining positive political change in GB.
Additionally, youth from district Astore, Hunza-Nagar and Gilgit city seconded the idea of founding a PTI-GB Karachi Chapter and promised to work for its formation and sustainability. It was decided that PTI GB Karachi chapter will be found on 1st Nov 2013, with the approval of PTI Gilgit-baltistan.
Overall, all of the participants agreed to work for the betterment and a political change serving the best interests of people of Gilgit-baltistan without any discrimination of caste, sect, language and region.