HEC awarded 2,528 foreign scholarships in five years, GB got only 10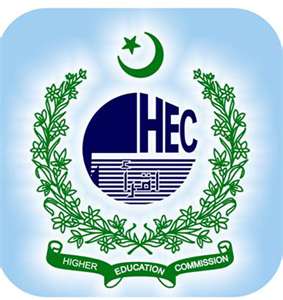 ISLAMABAD, Nov 11 (APP): Higher Education Commission (HEC) has awarded 2528 foreign scholarships during the last five years under 11 development projects being financed by Public Sector Development Programme (PSDP). Out of these, 2,121 scholarship were awarded to male scholars and 407 to female scholars during the period, an official data revealed here on Monday.
As per province-wise break-up about distribution of these scholarships, 1432 were awarded in Punjab including 1194 male and 238 female students, 304 in Sindh including 236 male and 68 female students, 482 in Khyber Pakhtunkhwa including 439 male and 43 female students, 75 were awarded in Balochistan including 62 male and 13 female students, 116 in Azad Jammu and Kashmir (AJK) including 91 males and 25 females, 39 in Federally Administered Tribal Areas (FATA) including 38 males and 1 females, 10 in Gilgit-Baltistan (GB) including 8 males and 2 females while the share of Islamabad Capital Territory (ICT) in award of scholarship during the period was 70 including 53 male and 17 female students.
Higher Education Commission (HEC) has a transparent mechanism to select the perspective candidates to award the scholarships for higher degrees.
For the selection of suitable candidates on merit, a special Committee was constituted named National Scholarship Management Committee (NSMC) which is also responsible for policy decisions to regulate most of the HRD scholarship programmes.
NSMC has representatives from all four provinces, Planning Commission, Pakistan Atomic Energy Commission (PAEC) and federal ministries apart from the the HEC.