The Fancy Foundation announces scholarships for AKU Examination Board students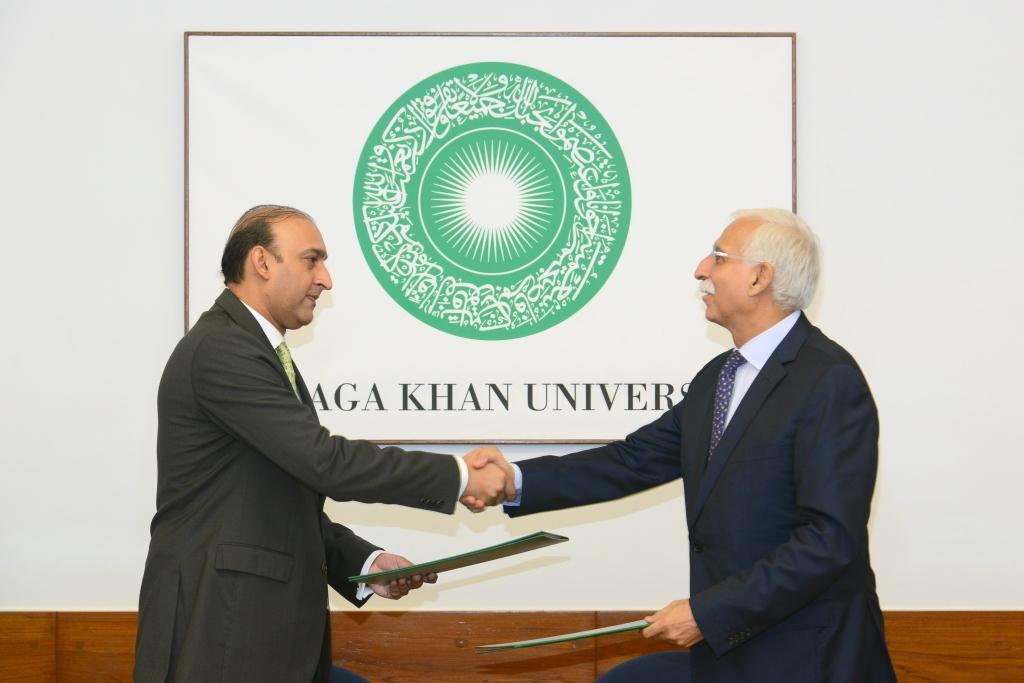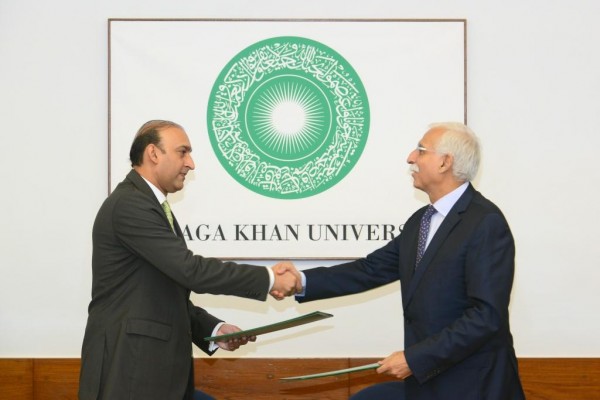 Karachi, November 20: In one of the most significant gifts to the Aga Khan University Examination Board (AKU-EB), the Fancy Foundation announced a multi-million rupee gift to an endowment enabling well-deserved students to receive scholarships towards completion of their Higher Secondary School Certificate (HSSC) with AKU-EB. The announcement was made at the Aga Khan University (AKU) campus in Karachi during AKU-EB's annual Awards Ceremony recognising the outstanding performance of this year's secondary and higher secondary candidates.
Commenting on the significance of the gift President Firoz Rasul, President AKU, highlighted the factors necessary to prepare the generation of thinkers who can address the challenges facing Pakistan. Expressing gratitude toward the generous gift by the Foundation, he said that the scholarships will greatly benefit AKU-EB's Secondary School Certificate graduates to continue their Higher Secondary School Certificate as an important bridge toward higher education.
Appreciating the step taken by the Foundation, the President encouraged other organisations, foundations and individuals to join hands with the Fancy Foundation so that more and more candidates could further their education and help rebuild an educated Pakistan.
This valuable gift will provide full scholarships to cover tuition fees, examination fees and the book allowances for students enrolled in Class XI and Class XII, respectively hence, supporting AKU-EB's mission to make quality examinations more accessible to Pakistani students
Students who have successfully completed the HSSC examinations have gone on to leading institutions of higher learning such as Aga Khan University Medical College, NED University of Engineering and Technology, Lahore University of Management Sciences in Pakistan, University of Toronto, Mount Holyoke College, USA to name a few. At its 10th Anniversary, AKU-EB has already served approximately 50,000 students across Pakistan. Fancy Foundation's gift provides significant support toward AKU-EB's efforts to improve the quality of education in Pakistan.
Dr Thomas Christie, Director AKU-EB said, "Our goal is to create more opportunities for students for higher education. We are pleased that Fancy Foundation understands the need and benefit of these scholarships in preparing candidates for higher education through quality assessment of their understanding and thinking abilities." He went on to applaud AKU-EB's HSSC graduates who have earned admissions to around 180 universities in Pakistan and almost 50 institutions of higher learning across continents.
Established in response to the deteriorating examination standards of secondary education in Pakistan, AKU-EB is a national Board of Intermediate and Secondary Education that offers qualifications in both English and Urdu for Secondary and Higher Secondary School Certificates. AKU-EB qualifications are increasingly valued by leading higher education institutions in Pakistan and abroad.
"My experience with AKU-EB has been exceptionally wonderful as AKU-EB inculcated within me the habit of exploring ideas and pondering over concepts, said Mehdia Nadeem of Al-Murtaza School, Karachi, the overall second position holder in SSC in May 2013 Examinations.
Mehdia further added, "I am satisfied with the syllabus and pattern of examination as it is about thinking out-of-the-box and questioning the old concepts. It is about reasoning and unleashing the thinker inside the student. It keeps us students away from rote learning and develops a habit of research. AKU-EB lays emphasis on examining the understanding through MCQs and CRQs which help to develop a strong foundation of concepts."