Gilgit: Two people killed, two injured, in separate incidents of violence
Our Correspondent 
Gilgit, December 18: Two people have been killed and two injured in separate separate  acts of violence.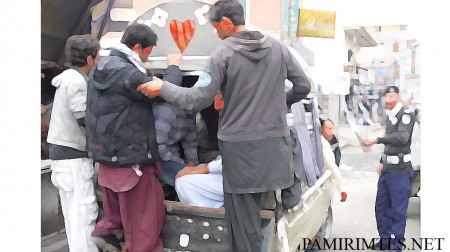 According to details, a shopkeeper named Ayaz was shot dead this morning in Hospital Road area of Gilgit city at around 9:55am, by unidentified people.
Later, a public transport vehicle (Suzuki) was attacked in Amphary area, while coming from Baseen to Gilgit. One person was killed in the attacked while two sustained injuries.
The attackers remain unidentified.
The Gilgit-Baltistan region has been in the grip of violence throughout 2012. Several dozens of people have been killed in separate incidents targeting the residents of GB region.