[Video] Chief Secretary inaugurates "Diamer-Bhasha Dam Land Acquisition" office in Chilas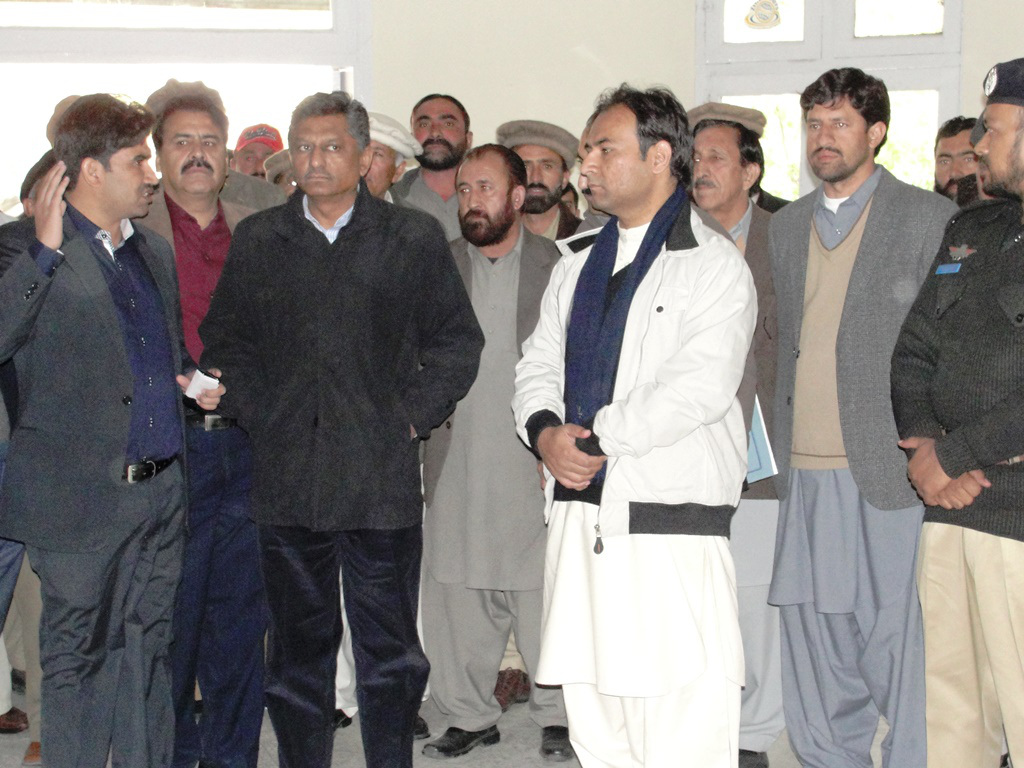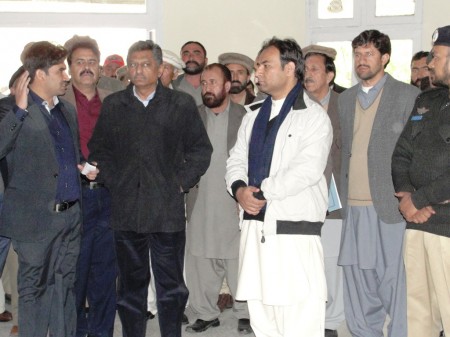 PT Report 
Chilas, November 11:  Chief Secretary Younus Dhaga visited Chilas, Diamer, today to meet members of the Diamer Qaumi Jirga, Ulema and local notables, and discuss the post Rawalpindi Carnage security situation and other developmental issues related to the region. He said that all resources will be utilized for protection of the passengers on the Karakuram Highway. He was accompanied with military and civilian officials. He also said that the number of police check posts along the KKH and the frequency of patrolling by the paramilitary and police forces will be increased.
Chief Secretary Younus Dhaga talking to media in Chilas, Diamer from Pamir Times on Vimeo.
He also inaugurated an office of the "Diamer-Bhasha Dam Land Acquisition" unit. He also instructed the officials to distribute compensation amounts among the affected families within three to four months. He also announced 50% increase in allowances of the Land Acquisition unit's staff.