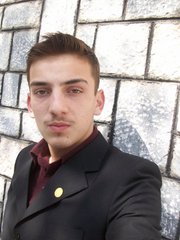 Khayyam Muhammad Baig
The tale of blood, shatter and cry seems very encouraging in our land. There recent target killing of Toufeer Abbass and a man from Chilas, named Wakil, can better explain my analogy.  There is a great saying that revenge breeds revenge. So true it is that actually fits into the poor condition of Gilgit- Baltistan where the life of a common man has become so weird. Being rational, I would never blame the aliens for these killings neither blame the third party/invisible hand but pardon me this time for being a bit traditional, if you look at the timings of such chaos. It usually links up with political frustration on the Status –quo of G-B, whenever there is a talk of deprived rights such chaos has been a response from the unknown players.
Take the example of our Chief Minister and some legislative members' response on the trade agreements between China and Pakistan. Though I feel very much sorry for our poor CM's overall role but I second his words that his cabinet should be taken on-board in the decision making process of long term projects between China and Pakistan, true that is our legal and moral right.
This inability of the provincial executive proves that Puppet show is been run in Gilgit-Baltistan. We have a CM with full protocol but his strings are been controlled from Federal. Many would laugh on the defined powers of the Legislative assembly and its executive but above all to us this is a moment of embarrassment. Where is legislation? Where is the budget?  Who is the actual Boss of discretion in GB? Who should we blame for the atrocities that are been executed in our city, the Government or security establishment?  It is surprising to see the effectiveness and efficiency of our Para-military forces and Police whom are unable to maintain the law and order of city lying not more than 16th Km. Tons of security check-posts and still there's no clue of culprits. I wonder this can only happen in Gilgit
These dark clouds of mayhems have covered us so deeply that we could not focus on the prime objective that lies in the development of education and Economy. Education and Economy must be the two concerns for our People. With such acts of violence we are dragging our -selves into stone ages. Think for a while, How much we lost during all these shut downs?  How many are been put in Hunger?
Today we have produced more graduates, MBAs, Doctors, Engineers, economist but unfortunately we have failed to create Jobs. There are no jobs in the markets. The markets forces of demand and supply are in disequilibrium and it is sure that we will get rewards in form of more and more unemployment.  Think for a while, because a lot of burden is been put on the scattered and volatile economy of Gilgit-Baltistan. Public Education on the other side is also suffering; the students are now bringing grudges and prejudices in Colleges, schools and even in our sole University. Diversity is at stake. Everyone is on to get a higher share of cake.
The election season is getting near and yet we will get to see many seasonal birds. The fate belongs to you. Do we want to run the same puppet show for the next five years or we going to stand and ask for proper representation in the national assembly and senate along with a proper provincial status.  Choice is yours, either live in misery or live a better life under a good constitutional framework.  May Allah bless our region and country with peace !