Gilgit: Ban imposed on carrying and display of weapons, permits cancelled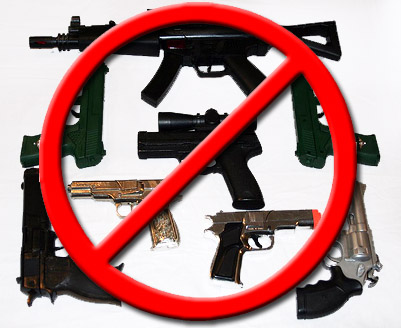 PT Report
Gilgit, December 27: The government has imposed a ban on carrying and displaying of weapons across Gilgit-Baltistan. Permit issued to individuals for carrying weapons have also been cancelled.
According to a notification issued by Deputy Secretary (Home) Najeeb Alam, the ban stands effective since December 25, 2013.
It is pertinent to note that different individuals, especially influential clerics and leaders of various religious groups have gun-wielding guards who openly defy and violate such bans without any repercussions.